Columbus Day Sale Round Up: All the Best Deals to Score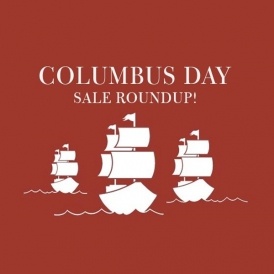 If you're planning to score some big deals today during Columbus Day, you're in luck! We've compiled a list of all the great Columbus Day Sales on just about everything your little MomDeals'ing heart desires!
Take a look at all the best deals and sales for Columbus Day 2016 and get in on all the best sales you'll find before Black Friday gets here!
Whether Columbus actually "discovered" America is a topic always up for debate, but we sure are thankful to him for doing something that ended up with up grabbing some awesome deals.