Under Armour String Backpacks $8 Each (Reg. $20) @ 6pm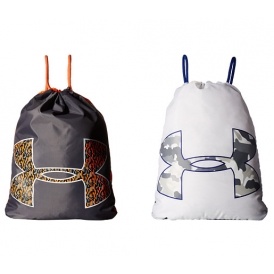 These Under Armour String Backpacks are awesome! I always forget to grab the kids summer backpacks and they're left bringing school backpacks to camp, but really these string backpacks are much better.
With how much you don't have to bring to camp, a lunch some spare clothes a backpack like this works best. They're also great for the kids to bring for sleepovers.
I got my son one of these a few years ago and it's probably the thing he's used the most and not lost. They're sturdy, are nice to just grab quick and throw stuff in and they're not heavy for the kids to lug around.
The best part? They're cheap, getting one of these Under Armour ones more than 50% off at 6pm is a great value. Expect it to be around for years.
With 6pm, shipping is free when you buy two or more items!