Lightweight Waterproof Clogs $9 @ Tanga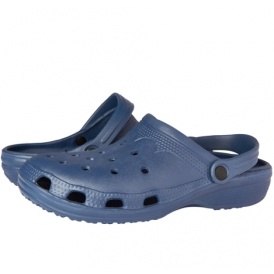 Looking for a new pair of shoes? Your not going to want to miss this awesome sale. We love these shoes and buy them yearly to go fishing and camping plus they are super comfortable and great for running errands as well.
Plus right now you can score these for just $8.99 saving you $7!
These are the ultimate shoe for any kind of water sport or where you feel you may get wet. Which is why we love them for fishing and camping.
These are listed in mens sizes but are perfect for women as well simply add 2 sizes to find your womens size. Such as a mens size 8 is a womens size 10 and so forth.
With a variety of colors to choose from you can get your favorite color.
These will be the most comfortable shoe you have ever wore and when they get wet simply tilt them to drain the water out the wholes and keep going as these do not absorb any water.
Plus as if this sale wasnt sweet enough they include free shipping! I feel like I just hit a jackpot.