13′ Airzone Trampoline Just $83.98 @ Target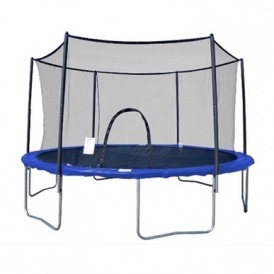 Hurry over to Target where some readers have gotten this 13′ Airzone Trampoline for JUST $83.98! Regularly priced $279.99 this is an amazing deal that you won't be able to get at every Target!
This trampoline has just been listed on Target clearance. That means there won't be a ton of stock. You'll have to follow the directions below to find a location that has one available close to you.
How to get this deal?
Head over to Brickseek.com and choose Target Inventory Checker. Enter you zip code + the DPCI code below and find the closest location that has one in stock and for the price of $83.98... then run!
13′ Airzone Trampoline DPCI code: 091-15-0462