Every once in a while we see something so adorable that we have to stop and stare. This is such the case with these hot dog pet beds and for just $25.99 the price is super appealing as well.
Hot Dog-Shaped Pet Bed

The Hot Dog Shaped Pet Bed is surely the bed that all others will envy. From the super stuffed sides for comfort and security to the PVC bottom to keep it from sliding your pet will just jump right in.
Each one is shaped like a hot dog and even has the colors to love including the tan bun and the green middle that looks like you put a squirt of relish right on.
Plus the outer bun reads "Hot Dog" in a fun red ketchup looking print that just adds to the fun.
At this price point, you can score the small 23" bed. But if you have a bigger pet no worries for just a few more dollars they too can enjoy their very own hot dog bed.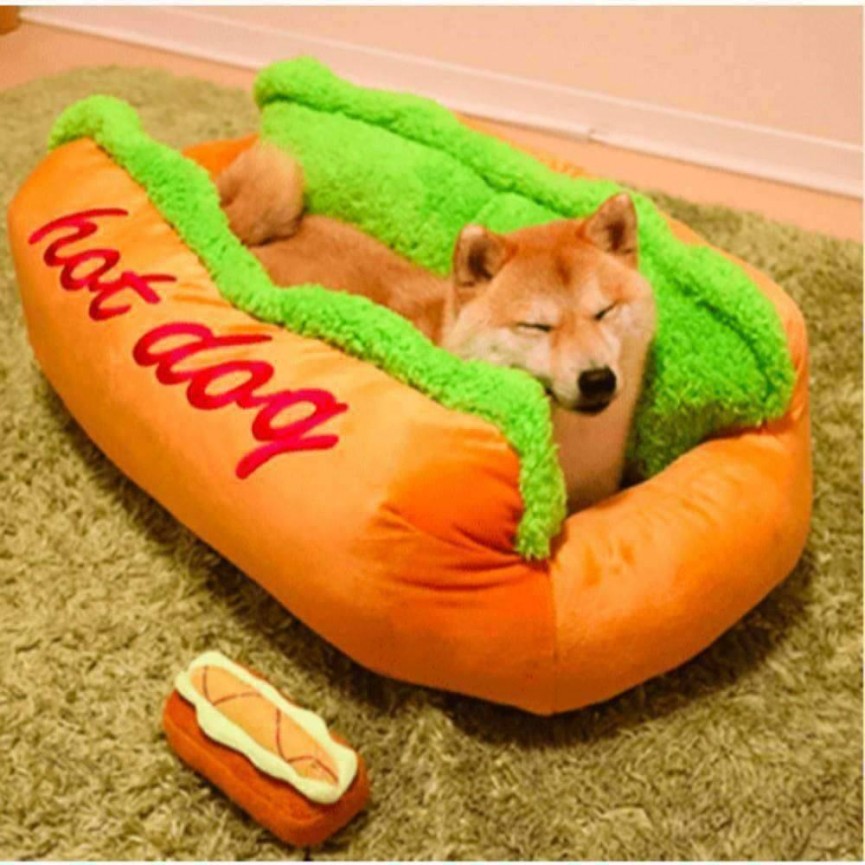 To top off this incredible bed it also comes complete with a removable cover that is machine washable so your hot dog can stay in tip-top shape for years to come.
Shipping is free.
---
Sign up for our newsletter
Get more deals from Mom Deals when you signup for our daily newsletter