Every now and then we come across an invention that is too cool not to share, and that's exactly what these Betty Crocker 3 in 1 Baking Racks are, just an awesome solution to too little oven space.
This Betty Crocker 3 in 1 Baking Rack is such a nifty way of doubling the capacity of your oven by allowing you to cook on 4 tiers instead of two! Adding more tiers is such a bonus, with the 3 in 1 oven rack you'll actually be able to cook up to 200 cookies in an hours which is really a game changer.
What's cool is it's not just great in the oven but it can also be used to cool your cookie sheets. Just set the rack on the counter and pull out your cookie sheets and let them cool on the rack.
This will save you counter space (always a plus) but at the same time it just looks neat and organized when all the cookies have a place whether in the oven or cooling on the counter.
Whether you're the cookie maker in the family (or cookie monster in my case) every year or you just plan on having family over during the holidays these baking racks will take your cookie game to the next level.
It's really an efficient space saver, plus it folds flat for easy storage. Grab one while they're on sale, and you can get free two day shipping when you sign up for 30 days FREE of Prime!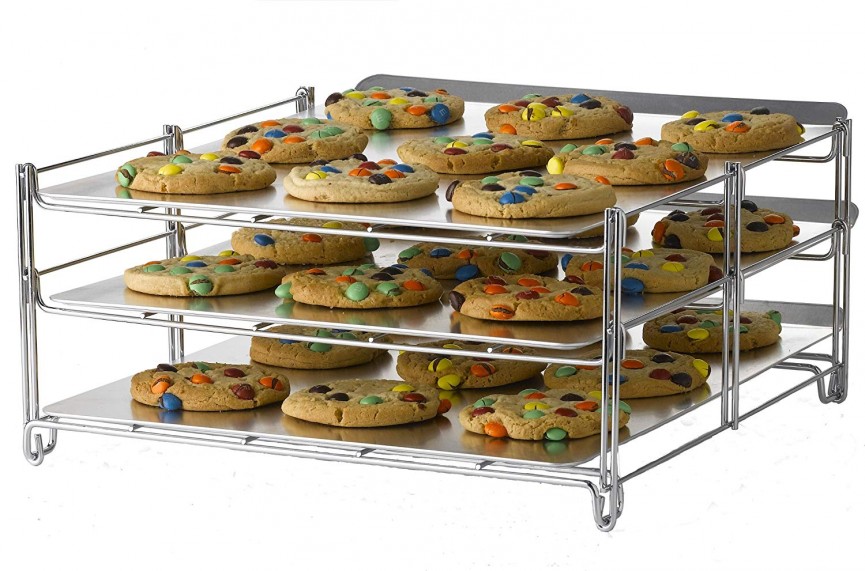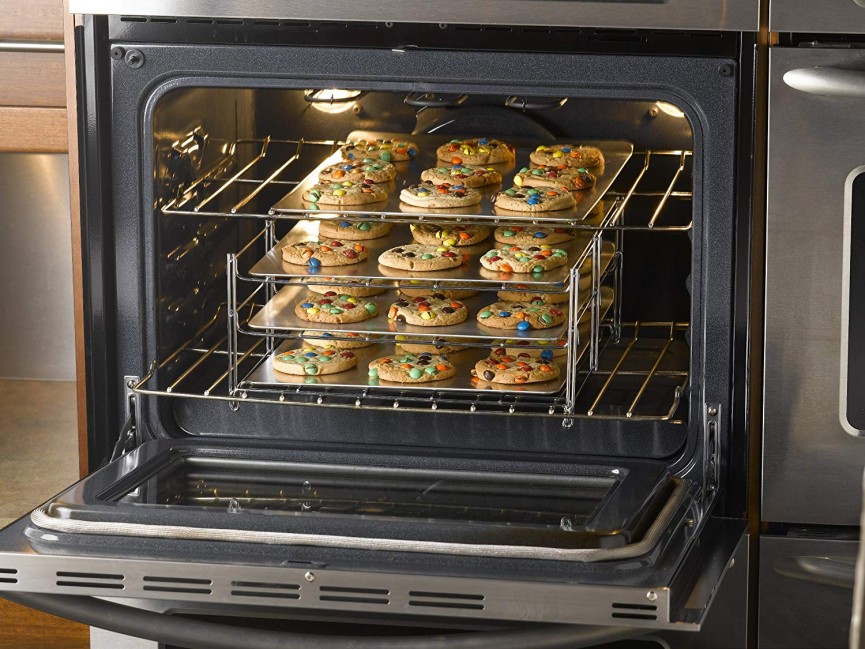 Sign up for our newsletter
Get more deals from Mom Deals with our daily newsletter