Easily the perfect gift for any super cool aunt, hop over to Amazon and check out these awesome Aunticorn coffee mugs that would make for the perfect gift idea for that magical Aunt that's she'll totally love.
This awesome mug is designed for those cool Aunts and features a unicorn dabbing on the front with text that reads "Aunticorn, Like A Normal Aunt, But More Awesome" and is the perfect every day mug. For any Aunt that's always dabbing in front of the kids whenever they get the opportunity, get them this mug.
I just love the font of the text and the colors of the unicorn on this mug. She'll love bringing this to work and bragging about how awesome her nieces and nephews are, all the cool ones do.
The Aunticorn mug is 100% white ceramic material and dishwasher and microwave safe. We're always on the hunt for cute coffee mugs that make for great gifts or stocking stuffers and this one takes the cake for aunts.
With Amazon, get FREE two day shipping on these mugs with Prime or you can take a second and sign up for a free 30 day trial of Amazon Prime and get free two day shipping if you haven't already.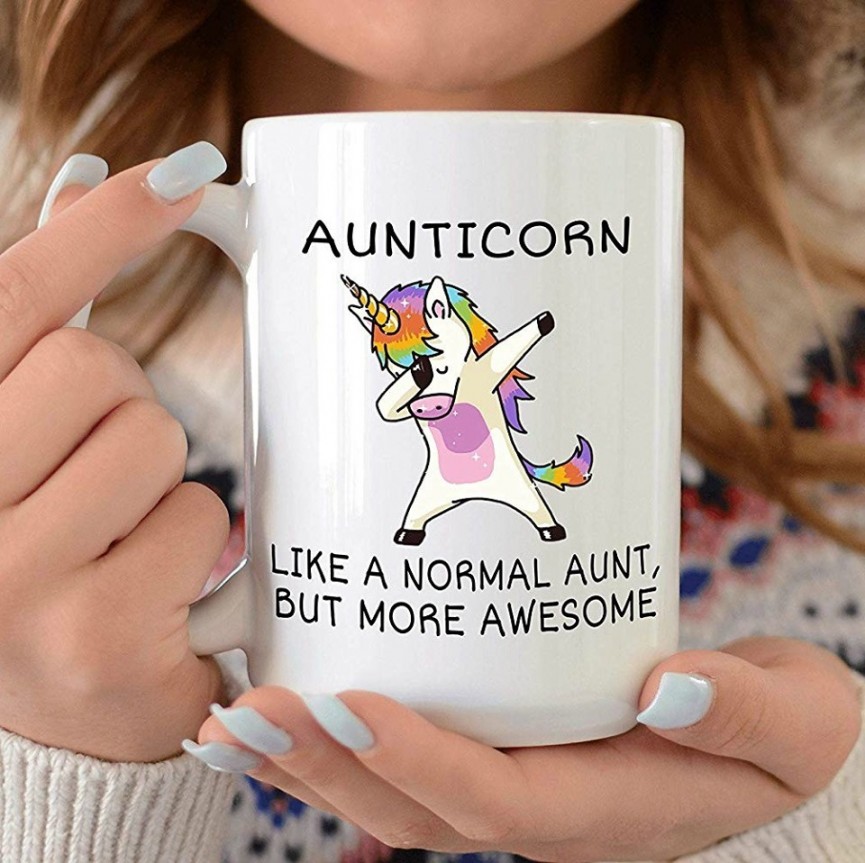 Sign up for our newsletter
Get more deals from Mom Deals with our daily newsletter