I think we've found the perfect outfit for Black Friday shopping money can buy! Check out this hilarious Bean Bag Onesie that's actually for sale over on ThinkGeek.
Have a long line to sit in on Black Friday? Use the Bean Bag Onesie... Have a long line to wait in at the DMV? Bean Bag Onesie. While you might get a few looks for wearing this, at least you'll be comfy getting looks.
Thanks to the new Bean Bag Onesie they're selling over on Thinkgeek, you can now plop down where ever you're looking for a comfortable seat with these hilarious junk in the trunk bean bag onesies. I totally want to get this just so the kids think I've totally lost it, then they'll be asking me to order one to play games in.
Put simply, the Bean Bag Onesie attached a regular bean bag chair to your butt. That way when you're walking around you'll always be able to have a comfy seat. Out of couch space at the Super Bowl party?
Pop this on and get a few laughs while being comfy. This was apparently a ThinkGeek April Fool's joke that's turned into a full fledged product now, they're always making fun product we get a kick out of.
I love how Junk In The Trunk Bean Bag Onesies come in Gumby color green too, so as if you're not getting enough looks you'll stand out with this color green with ease. Now you can sit wherever you want, stand out like a sore thumb and be comfortable while doing so. It's a win win.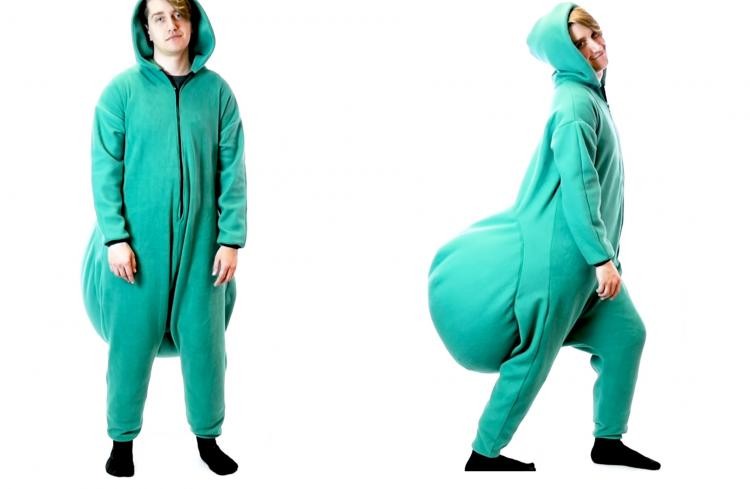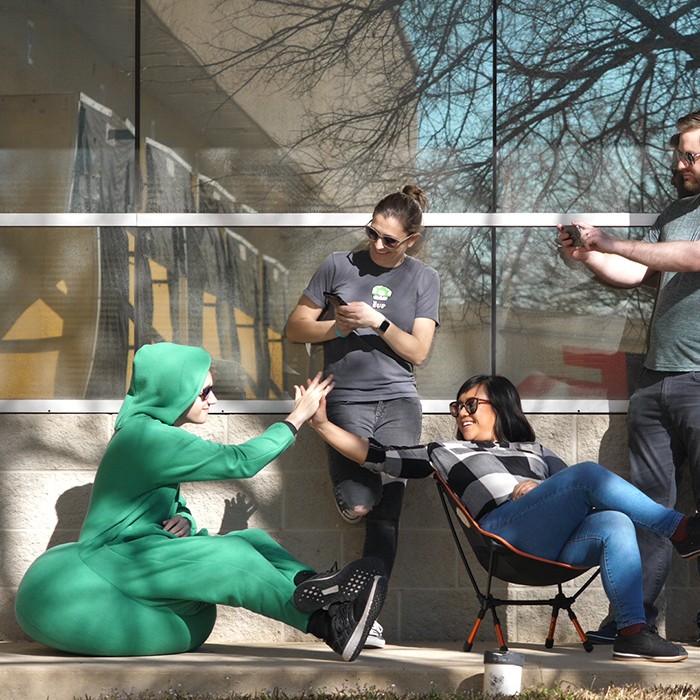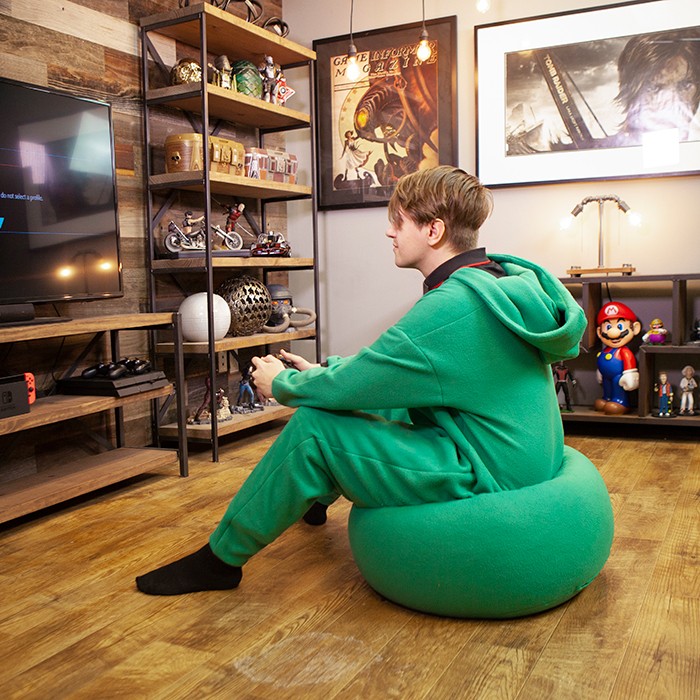 Sign up for our newsletter
Get more deals from Mom Deals with our daily newsletter