Sometimes we stumble on just the coolest products and have to share. Check out this genius Crawfish Tabletop Table that would seriously be awesome for summer gatherings with friends and family.
This awesome invention offers an easy way to peel, eat and toss crawfish, lobster, shrimp, clams, oysters you name it this table would probably be good for it. Heck you could even use it with ribs I'm sure.
The Crawfish Tabletop Table fits directly over a garbage can for easy cleanup and even has 2 paper towel holders to lessen the mess. With four divides sections that can hold your favorite grub, and also 4 small condiment slots for dipping and even 4 cup holders for drinks... this table is awesome.
This would be the perfect gift to someone with a beach house or a lake house. This table would be such a hit, the only problem will be people fighting over which seat they're gonna get.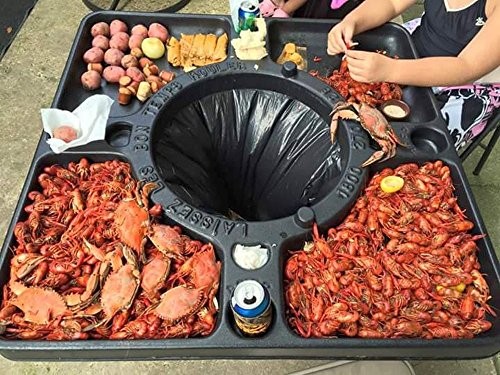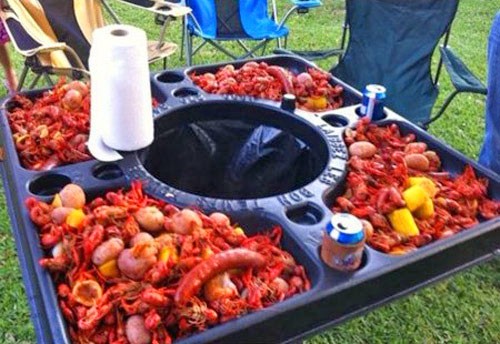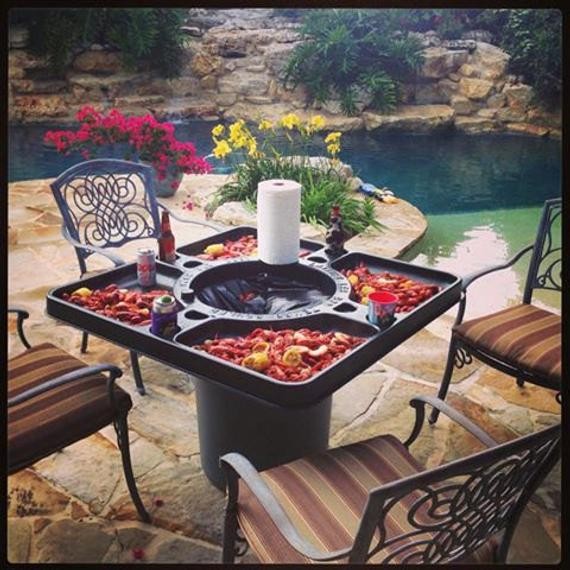 The Crawfish Tabletop Table will bring your next cookout to the next level. I just love all the little things about the table like the paper towel holder, the cup holders, it really is the perfect table for your next barbecue!
Sign up for our newsletter
Get more deals from Mom Deals with our daily newsletter