If Christmas candy is on your must-have list but you want it at a budget, you are not alone and we are here to get your Christmas food shopping done at a minimal cost.
We will be keeping up to date on all the best deals for Christmas chocolates, sweets, stocking filler goodies, and all the deliciousness you can handle including those BIG chocolate favorites.
Here's what we will be stocking up on this week:
Read about the best toy Advent calendars for 2019

Candy Filled Candy Canes $1 at Walmart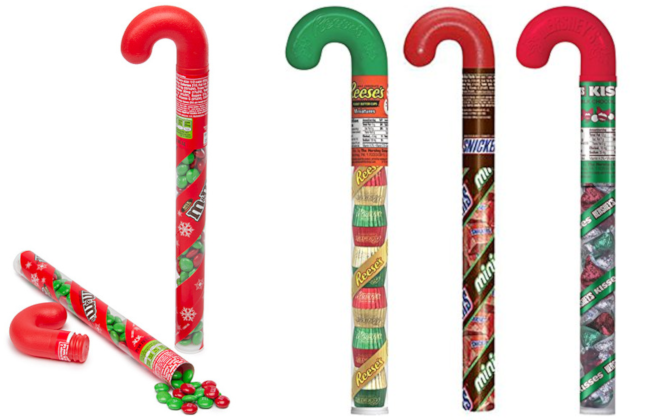 My personal favorite candy is finally at an affordable price! Walmart is offering these Candy Filled Candy Canes for $1 and some 2 and 3 packs are even a few cents cheaper. Choose from Skittles, Hershey-ets, or Reese's Pieces,
Hershey's Pot of Gold Assorted Chocolates $5.48 at Walmart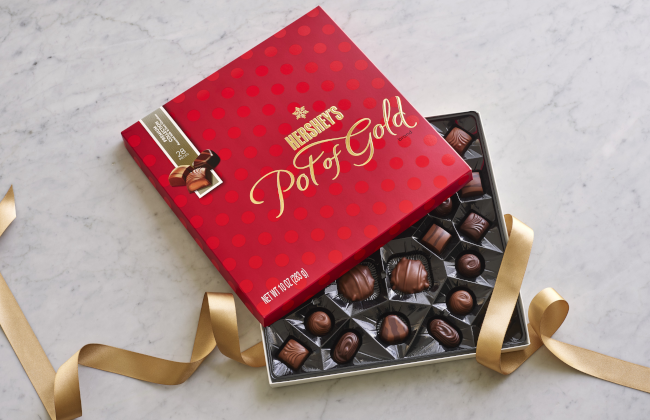 There is nothing like sharing assorted chocolates with the family. It's a movie night tradition that we love to guess the surprise flavor as we eat them and gifting them is just as sweet. Walmart is offering its Hershey's Pot of Gold Assorted Chocolates for just $5.48. You can choose from several varieties including Milk and Dark Chocolate, Pecan Caramel Clusters, and a Premium Variety at this price.
Hershey's Unwrapped Chocolate Bags $3 at Target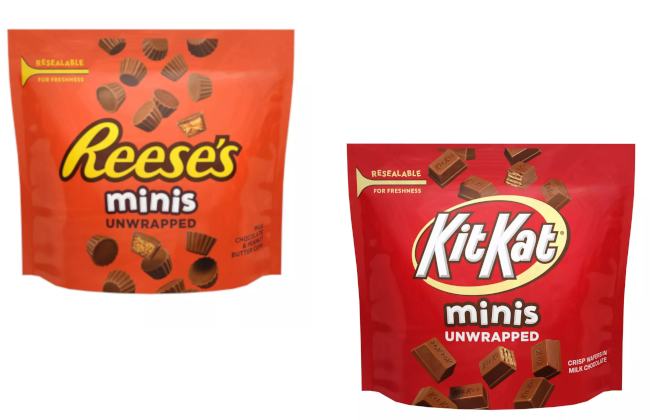 Time to fill your candy bowl with all of your favorite unwrapped candies. Target is offering Hershey's Unwrapped Chocolate Bags for just $3 when you choose same-day order services. You can choose between Reese's, Kit Kats, York, Reese's Pieces, Crunchers, Drops, and more. These are also the perfect choice to shove in stockings.
Terry's Milk Chocolate Orange Balls $2.98 at Walmart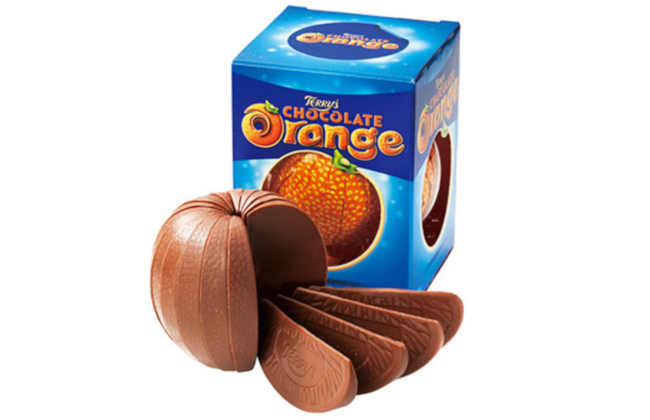 In our opinion, the holidays would not be complete without a Terry's Milk Chocolate Orange Ball. Walmart is offering them with your next grocery pickup for just $2.98. Each ball is the shape of an orange and the chocolate even separates like a real orange. But it's when you place it in your mouth that is really astonishing because it tastes just like a chocolate-dipped orange and delicious.
Offers are online for a limited time and subject to availability.
Want more festive bargains? Check out our Christmas deals page for all the best offers.
Sign up for our newsletter
Get more deals from Mom Deals with our daily newsletter