Here's a handy laundry helper that'll make wash day easier! Head over to Bed Bath & Beyond and get this Collapsible Laundry Basket in your choice of three colors for just $19.99! It's regularly $ and is selling for $25 or more at other retailers (like Walmart). Plus you can get free shipping with any order of $29 or more.
I hate having laundry baskets stacked up around the laundry room or house after I've brought down the wash from each of the hampers. And if you haul wash to a laundry mat it's even worse! So for all those heading to dorms this fall, definitely check this deal out!

This genius laundry basket collapses into a flat, very easily stored laundry companion. So after laundry day, you can just slide it beside your washer or dryer, under your bed, in your closet, etc and take up hardly any space!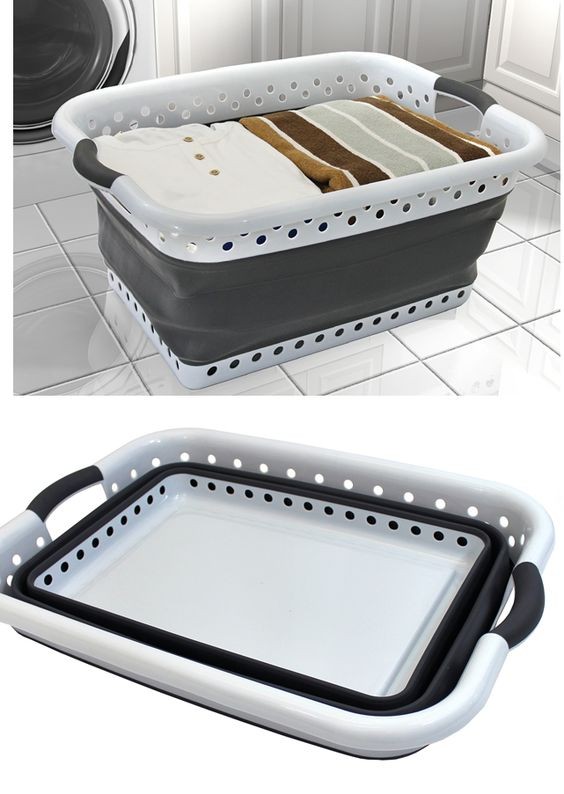 It's got some great reviews and is a favorite for registries too. You can choose from three colors including Black / White, Teal / White or Teal / Black.