How genius are these Costway coolers that convert into fully functional picnic tables? Perfect for a trip to the beach or a camping trip these coolers fold out into full fledged picnic table and it's freaking awesome.
The Costway Cooler Picnic Table easily converts into a picnic table in just seconds and even comes with two folding chairs so you'll have plenty of seats by the campfire this summer.
These Picnic Table Coolers come in either blue or red and even sweeter, shipping on these awesome coolers is free. You'll want to toggle between the two though as blue is a little pricer than the red cooler.
We have to say, this cooler is perfect for pretty much every occasion. Bring it to the pool, to the kids sports games or on camping trips it's always nice to have some extra seats when having some refreshing drinks. Plus this thing is super compact so you can pretty much take it anywhere with you.
It's also a great beach cooler, it has big wheels on it that make getting around sand a little easier than your traditional cooler. The last thing you want to do is pull a cooler with small wheels across the beach.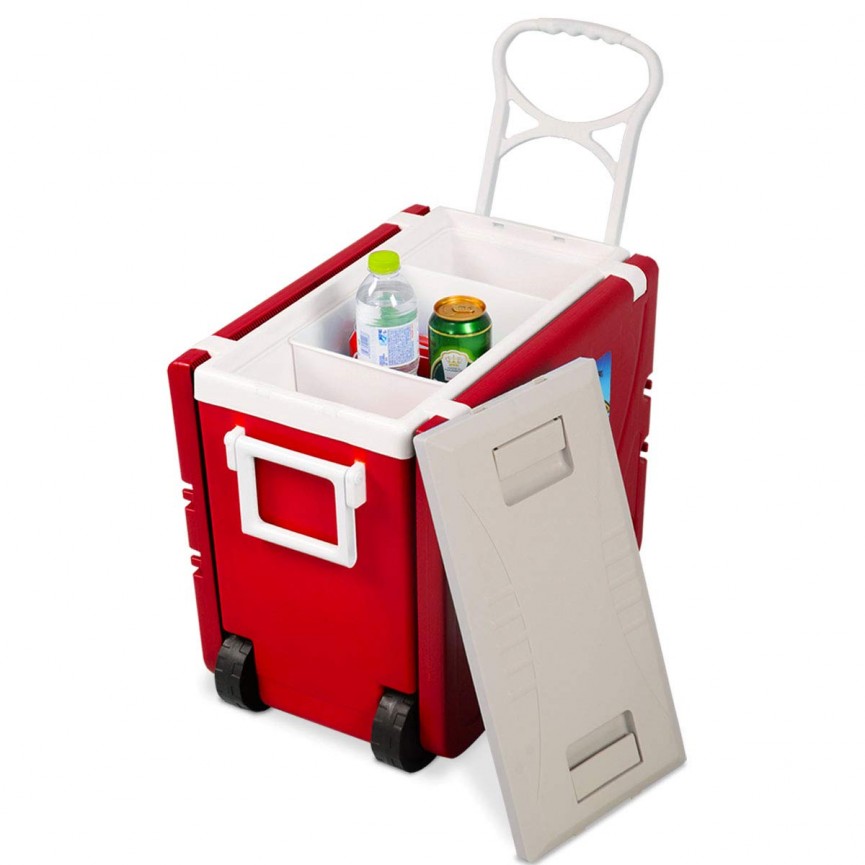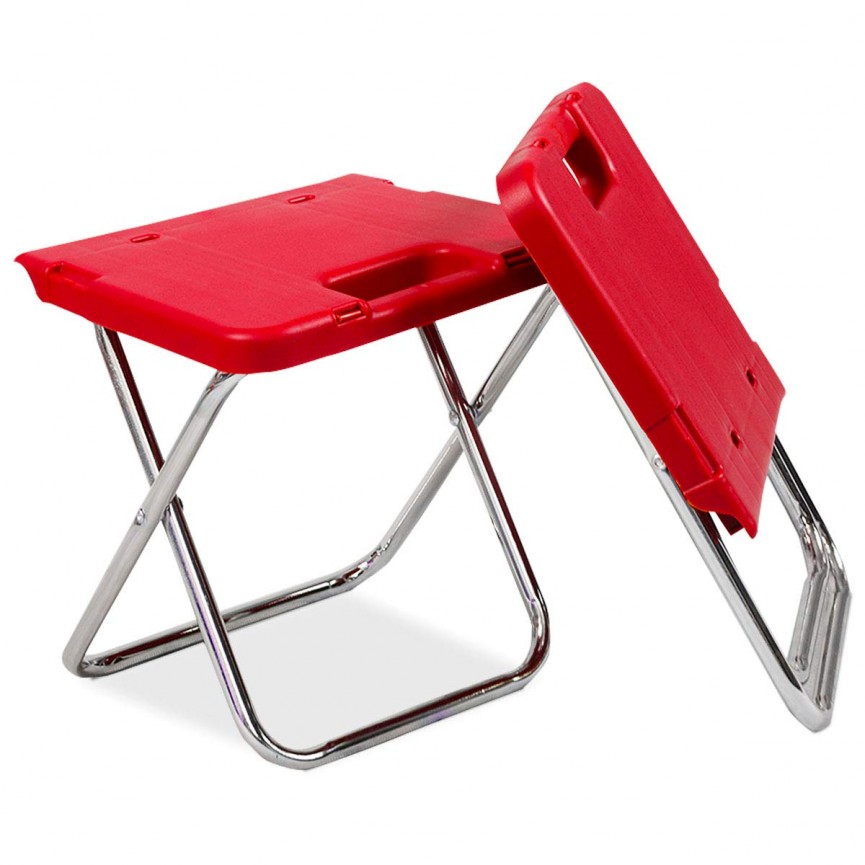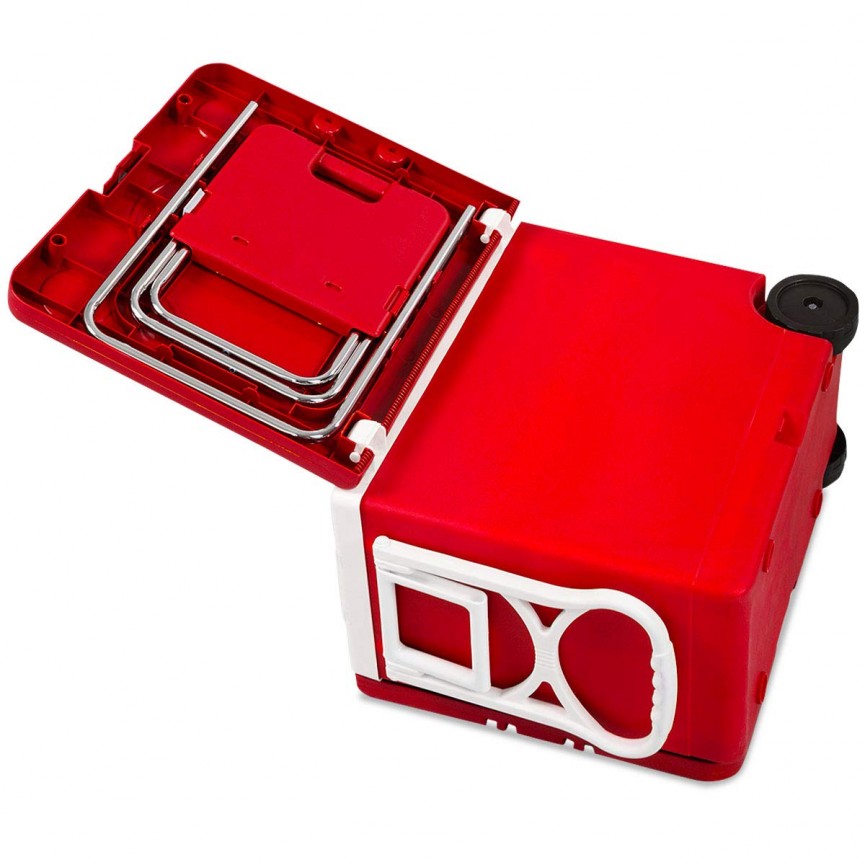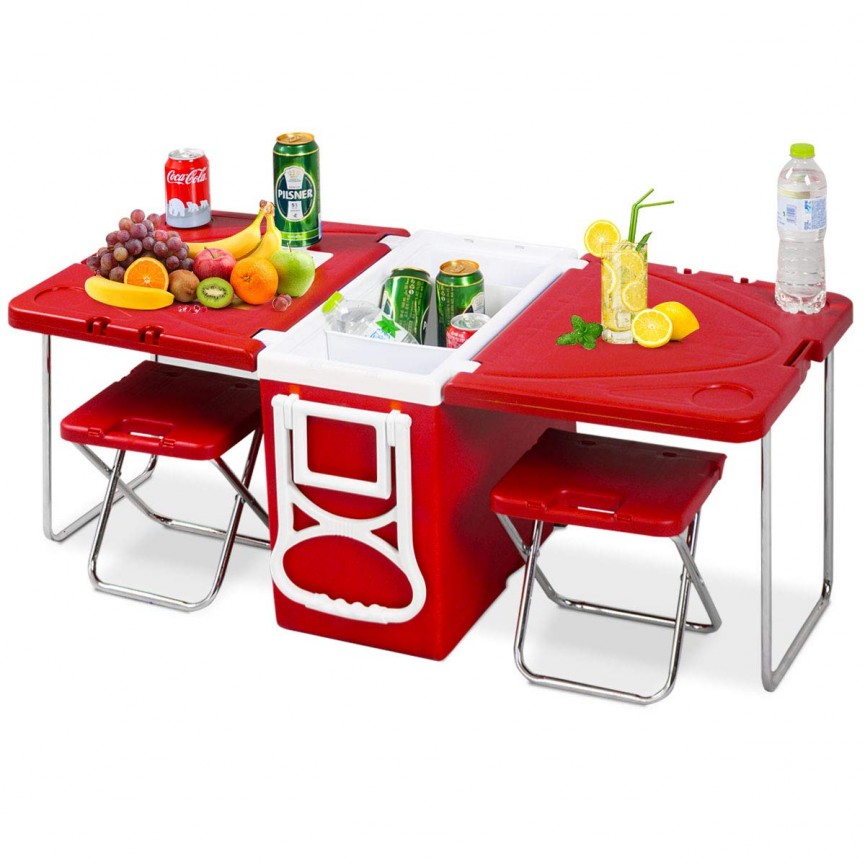 Whenever we go on picnics, unless we bring a blanket, eating and finding a place to sit can be tricky. This thing has spots to sit and best of all a place to put the food too without having to ask someone to get up if they use the cooler as a seat (which is pretty much the problem with just about every other cooler.

It's easy to set up too, just unfold to open out a picnic table and two chairs and you're good to go.
Sign up for our newsletter
Get more deals from Mom Deals with our daily newsletter