Have you ever wanted to have your pet made out of a seashell? Well not you can! Check out this awesome idea we spotted that lets you get a custom pet portrait ornament of your dog hand painted on a seashell.
This would be such a thoughtful gift for any dog lover, beach lover or just anyone who loves their pets. The customized ornaments are made from a mix of scallop, slipper and mussel shells. The main shell measures about 2-2 1/2 inches by 2-2 1/2 inches depending on the sea shells available.
Once you've made the purchase over on Etsy, you'll then provide a clear photo of your pet that Lori will use to hand paint onto these sea shells, it's really a simple process all in all.
After toggling around I'm just loving all of the dogs she has painted, the artwork is great and really looks like the dogs pictured check out photos from reviews for even more photos too.
Lori uses primer and acrylic paint to make these and they even have a hook and string of jute for hanging so you can put these on your Christmas tree every year. What a neat idea and really incredible artwork.
These are made to order and will ship in 1 to 2 weeks, from the reviews shipping is usually pretty fast. You'll also want to check out the entire Lorishellart Etsy shop to see all of her awesome creations.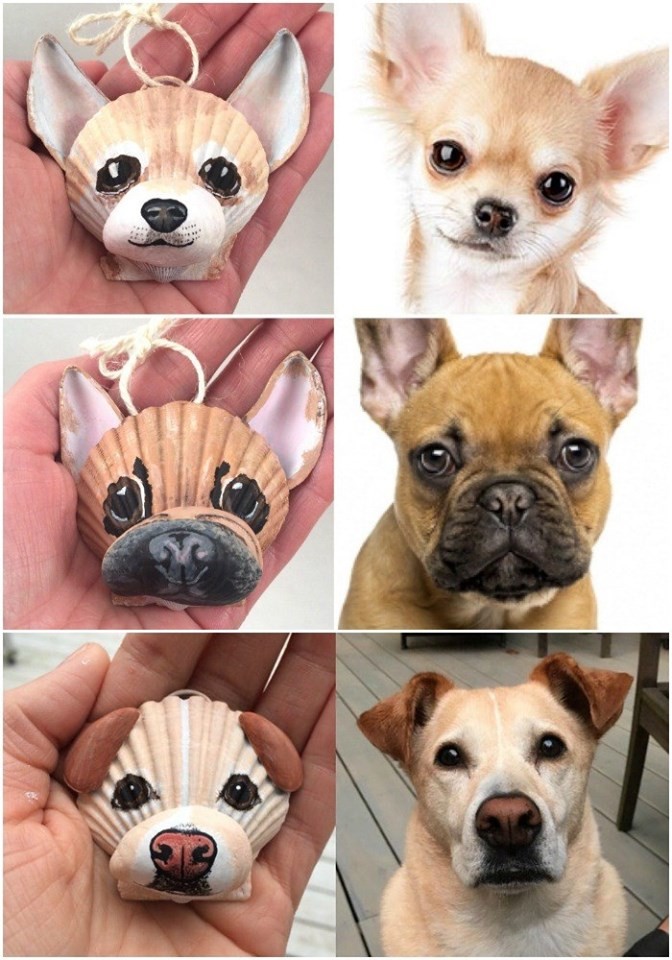 Sign up for our newsletter
Get more deals from Mom Deals with our daily newsletter