Take too many photos with your pup that just aren't great? The dog selfie attachment is a game changer when it comes to getting that perfect picture with your pup by just popping a ball on top of your phone.
Such a genius idea that you'll actually use to get some great photos. This was also featured on Shark Tank, but now you can grab them on Amazon for just $9.99 today!
Sometimes it's the small things in life, and taking a photo with my pup 3-5 times a day for Instagram is just that. This genius dog selfie attachment will make a big difference in how many throwaway photos we take together, just attach to your phone to get that perfect puppy selfie every time.
This thing is super simple to use too, just pop the attachment on the top of your phone (works on many phones and even tablets) and works by keeping your pups natural focus to a tennis ball.

I seriously thought this was just a novelty product until I saw some youtube videos on how these work. It really does take some amazing photo/video of pups that love playing ball.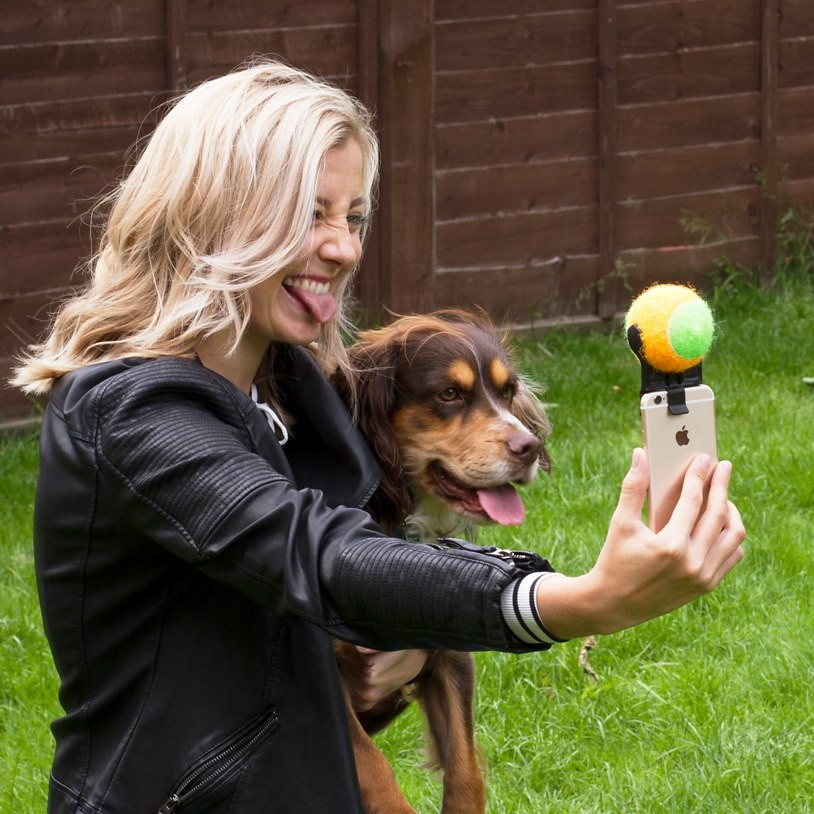 Sign up for our newsletter
Get more deals from Mom Deals with our daily newsletter