How cute is this Fisher Price Taco Tuesday Gift Set!? This looks like the perfect toy for your little one to bring along to Taco Tuesdays with the family that'll keep them having fun and entertained all night long!
Available at Walmart right now but also if you're an Amazon Prime shopper while right now they are out of stock they're actually available for order with a coupon on Amazon and when they're back in stock they'll ship it.
So technically it's a little cheaper on Amazon if you click the clickable coupon but don't mind waiting a bit.
These awesome toys come with a fabric taco, lemon and lime teethers and an advocado rattle. The soft taco makes a crunchy sound when you squeeze it, the lemon and lime clack together and the avocado rattles so your little taco lover will stay entertained by the delicious sensory fun on taco night! Oh and the ribbons are beans and cheese your little one will start to grab at and play with too!
The Taco Tuesday Fisher Price set is made for babies 3 months and up and is machine washable too!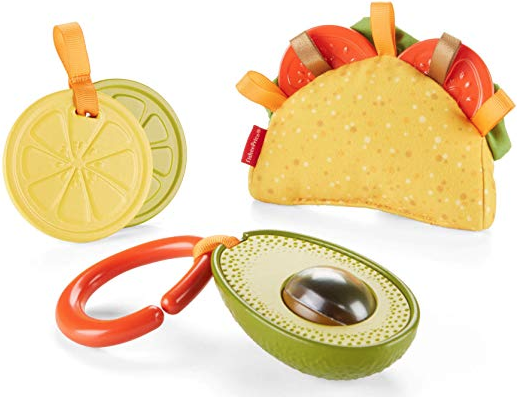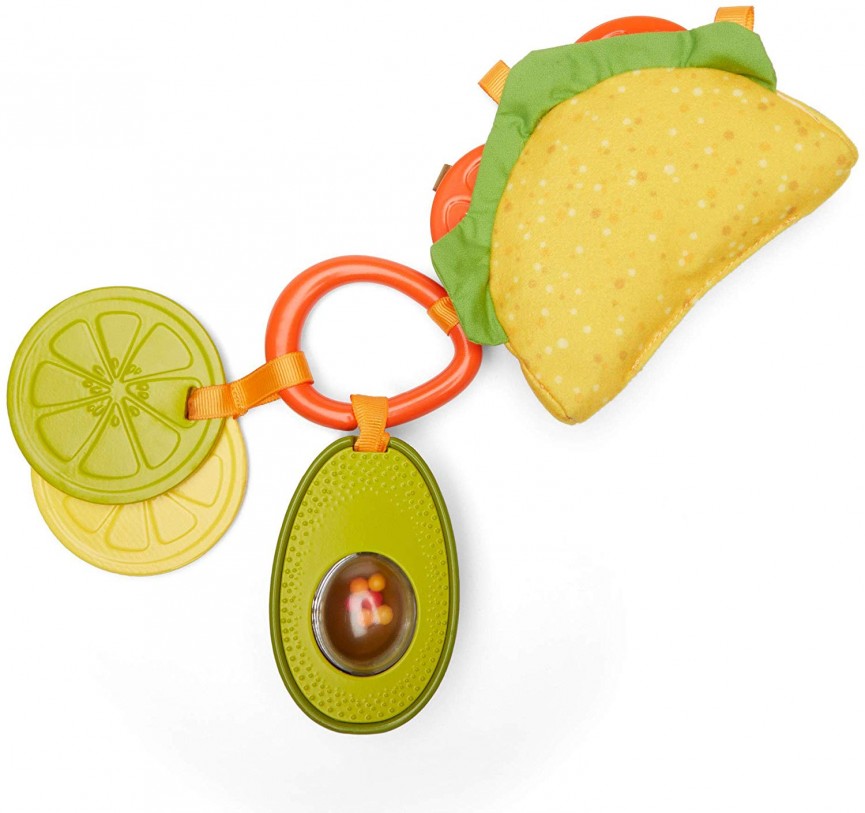 I love the sounds it makes the crinkle, clacking and rattling make this such a fun, exciting toy where they'll start to notice the noises their making with their actions and do it over and over. There's also a link so you can connect all of them together making this perfect for on-the-go play.
Sign up for our newsletter
Get more deals from momdeals with our daily newsletter