Great news for Fortnite fanatics who love Nerf guns!
New Target Fortnite toys are now available for purchase online and in-store and some of the toys are seriously, too awesome. The best part?
The new Fortnite toys at Target are an exclusive Nerf collaboration and they're seriously too awesome.
We'll be covering all the best Fortnite toys now available at Target in depth here for easy deal grabbing.
With how popular Fortnite has been last year and into this year, some of these will go quick. Especially considering they're a collab with Nerf so expect some of these to sell out within a few weeks.
With how much my little guy loves Nerf and Fortnite these will be such a fun way to get outside and get moving this Spring and have some fun away from the screens (which is always great) with his friends.
You'll also want to check out the Fortnite water blasters too, some of them are great they even have a rocket launcher water blaster you can check out below if it's starting to warm up already in your area!
Take a look at our favorite Nerf Fortnite toys that are available for purchase right now:
NERF Fortnite AR-L Elite Dart Blaster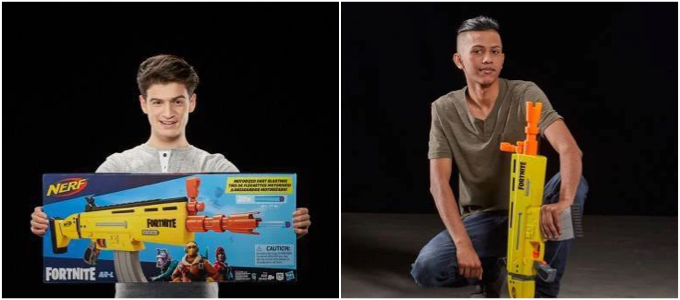 The scar assault rifle from Fortnite is available in Nerf form at Target. This baby can shoot 10 darts and hold an extra 10. With this being probably the best gun in the game , don't expect this one to last!

NERF Fortnite SP-L Elite Dart Blaster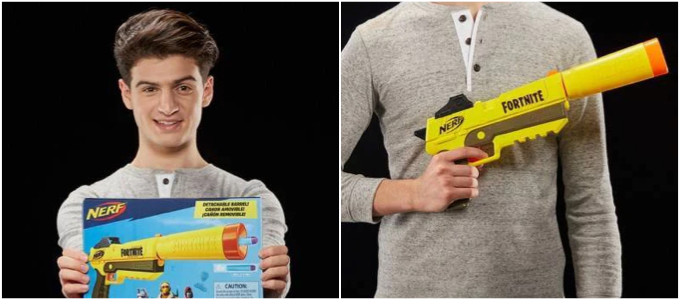 Next up is the SP-L Elite Dart Blaster! This gun looks just like the one from Fortnite and can shoot 3 darts in a row, it also comes with 6 elite darts so you'll be ready for your battle!

NERF Fortnite RL Super Soaker Water Blaster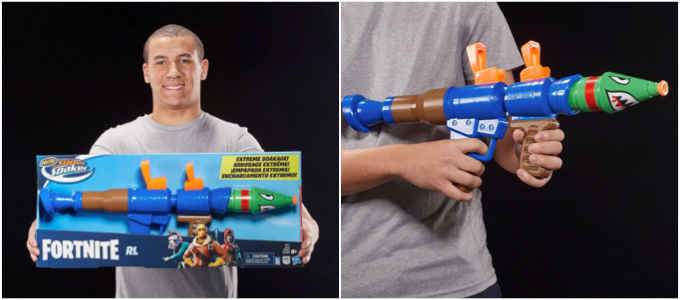 Wow! The super soaker Fortnite Rocket Launcher looks like so much fun! The Fortnite Super Soaker Water Blaster holds up to 9.3 fluid ounces and is the perfect water blaster for any soaker battle! Check it out here.
More Fortnite toys available for pre-order...
Check out these other Fortnite toys available for pre-order at Target right now, including two new soakers and a few more Nerf guns that you'll want to check out considering some of these have already sold out.
Make sure to pre-order the more popular ones now as they'll be gone quick once they become available.
---
Your turn: Do you have little ones that can't get enough Fornite? Do you think these Nerf guns are a fun way to get the kids off of screens and outside to play? Let us know in the comments below!
Sign up for our newsletter
Get more deals from Mom Deals with our daily newsletter