Excited for the Game Of Thrones finale and want to keep the mega-series going? Check out these Game Of Thrones toilet decals that'll remind you of your favorite series every day that we spotted over on Etsy!
I can't think of a better way to decorate your bathroom if you're a huge Game Of Thrones fan. I know plenty of friends and family members who love Game Of Thrones who would go nuts over getting this as a gift too.
This is probably one of the best gifts for a Game Of Thrones fan that we've seen!
This self-adhesive decal is made to attach the wall right behind your potty, but honestly you can use it behind any chair I'm sure whether you're having a Game Of Thrones inspired birthday party or just really like the show and want to put it behind just any chair in any room (would look great in a play/movie room).
I think I might grab one of these and put it on my toilet so when my friends who never stop talking about the show walk into the bathroom they're greeted by my glorious iron throne. They'll probably get a kick out of it!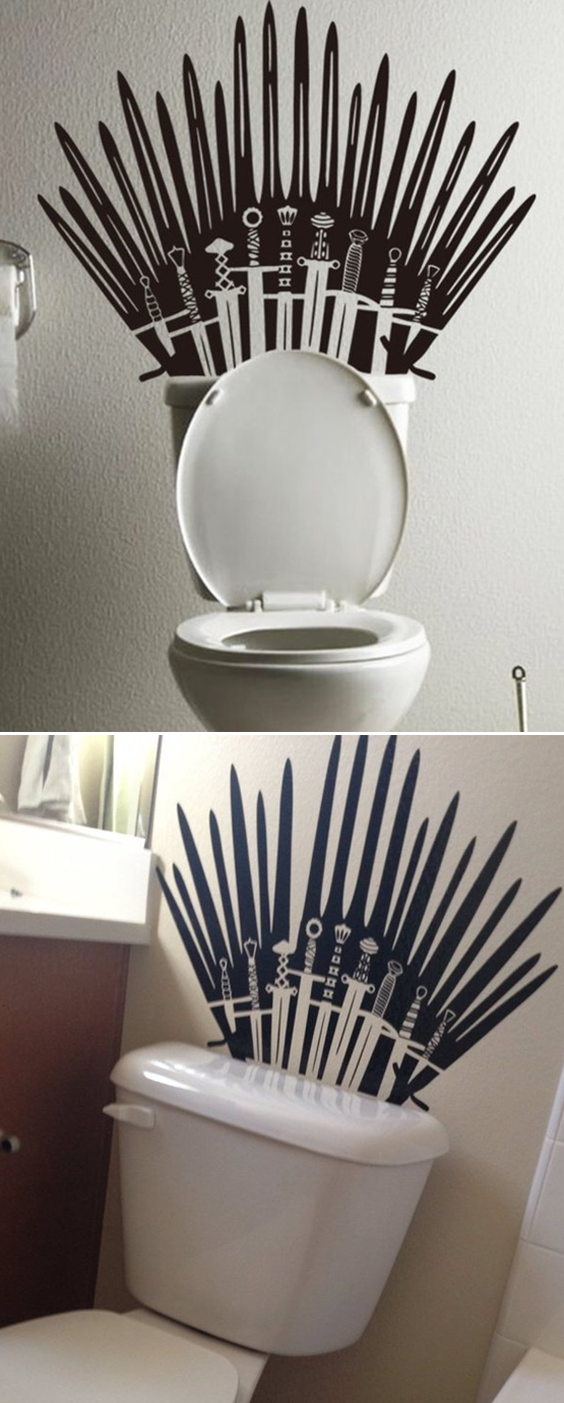 With Etsy, shipping is pretty cheap I checked both West Coast and East Coast zip codes and both were $1.98.
Sign up for our newsletter
Get more deals from Mom Deals with our daily newsletter