Ever wanted to hang on a giant inflatable Peacock island with 6 of your best friends? Well now you can thanks to these island floats that are seriously the coolest thing we've seen.

If you're looking to party with friends this summer, consider doing it on one of these bad boys that are actually a whopping 9 feet tall and will be a real head turner at the lake this summer.
Not only can it sit 6 friends but it also has a spot for everyone's drinks! Included on these mega sized giant inflatables are 6 cup holders so everyone won't have to keep getting off the island when they're going to grab their drink and everyone's drink will stay close by.
These floats can comfortably sit 6 adults or if you're thinking the kids will be jumping around on it it they can hold up to 1320 Lb's so you can really have a bunch of kids on this at a time.
There's also the 6 Person Flamingo Island and the 6 Person Unicorn Island if you don't mind spending a little more for one of these awesome floats. You'll have to toggle around on Amazon as prices on these mega floats vary but right now you can grab the peacock the cheapest.

Giant Flamingo Island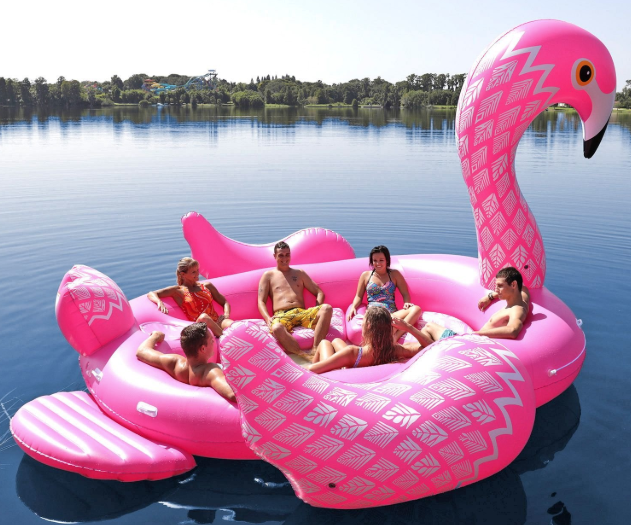 The
Giant Flamingo Island
is 16ft x 9 ft (freaking ginormous) so you and all of your crew can rest on the tail feathers of the inflatable peacock island at the lake this summer.
Giant Unicorn Island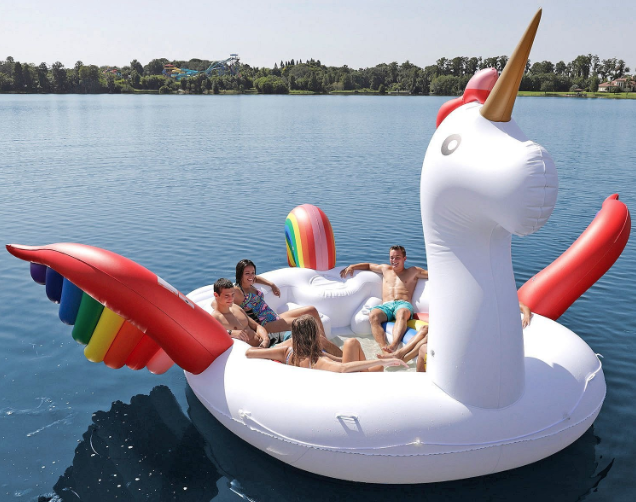 If you're looking for something a little magical check out the Giant Unicorn Island which is also 16ft x 9ft and will seat up to six of your friends or 1320 Lb's.
Now which one of your friends is going to volunteer to blow this float up!?
Sign up for our newsletter
Get more deals from Mom Deals with our daily newsletter