Single but ready to mingle? If you are just dying for some muscly arms to wrap you up as you float around in the pool we found just the thing. The Hunk Swimming Pool Float is finally back in-stock and you can score one for just $19 to float around the rest of the summer season.
Hunk Swimming Pool Float

The Hunk Swimming Pool Float is a ring float that has a blow-up hunk attached right to the side. His arms extend so you can wrap up in them while you float around.
This floating ring even comes complete with a drink cup holder. Making it so you can float around in the muscly arms of your hunk as he holds your drink all without giving you lip... sounds like a win-win to me.
It measures nearly 3 foot wide for ample room to splash around in. You could sit on the ring, or slip right up through the middle, either way, the man of your dreams will be there to lean on as you admire the view.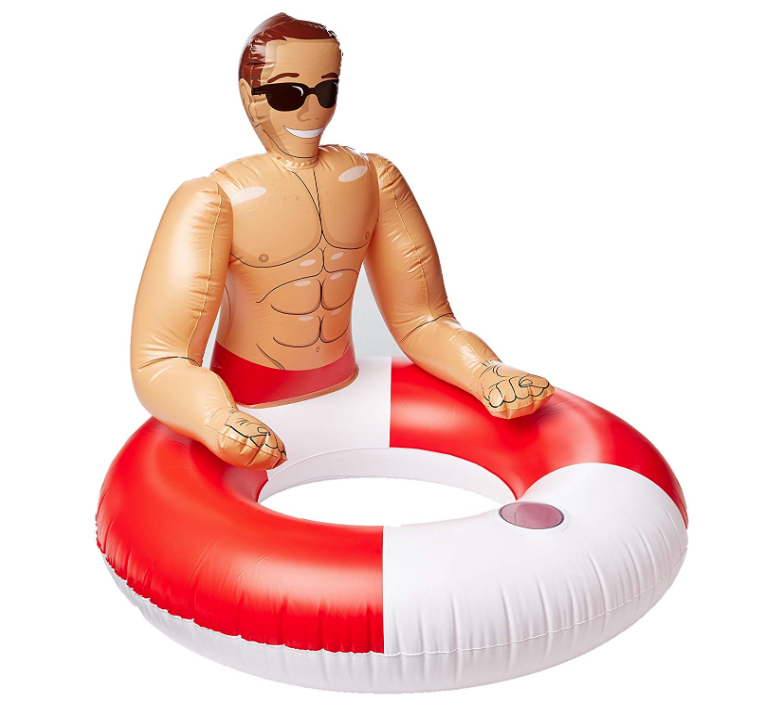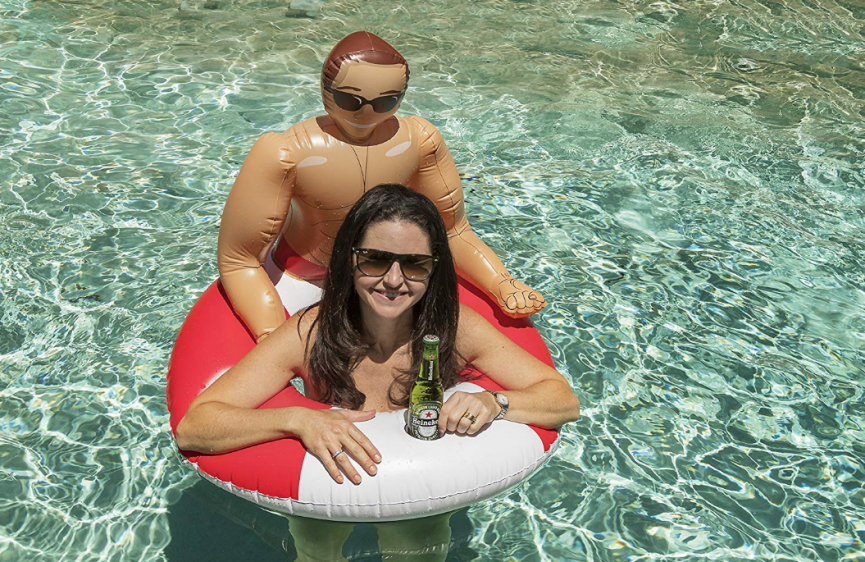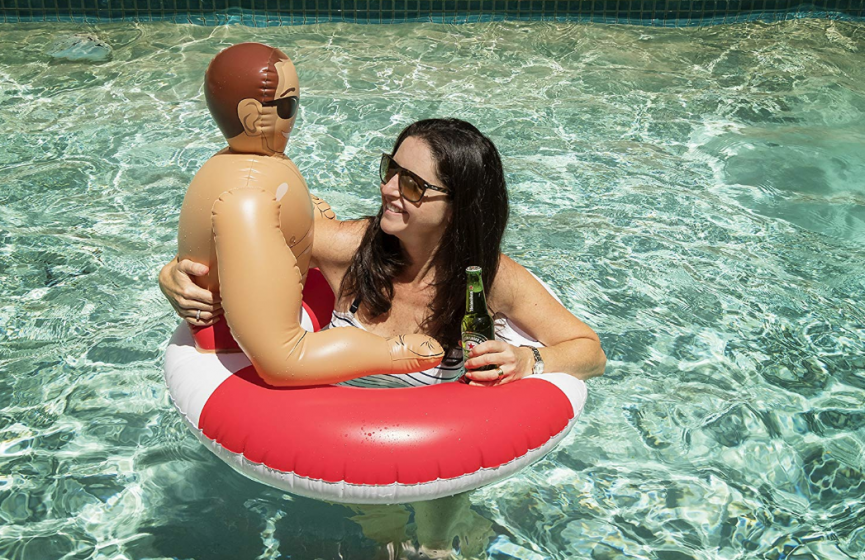 As always with Amazon, shipping is free with any purchase of $25 or more or sign up here for a FREE 30 day trial of Amazon Prime and you'll also get free two day shipping on these awesome floats by doing so.
---
Sign up for our newsletter
Get more deals from Mom Deals when you signup for our daily newsletter