I believe a lot of us families can truly relate to this fun I Don't Always Listen To My Wife slogan t-shirt. This hilarious tee is available for just $13.07 while it lasts.
Sometimes it's fun to just let loose a little and laugh a ton. This slogan I Don't Always Listen To My Wife But When I Do Things Tend To Work Out Better t-shirts will have everyone doing just that and let me be the first to say the hubby is totally getting one.
These come in several different graphics and tons of colors - black, white, grey, blue, pink, and more.
They include sizes from men's small through 3xl making them the perfect fit for just about everyone. Need a different size? For just a couple dollars more you can get extended sizes even in women's.
Who else can relate that this is a must-have for nearly every couple?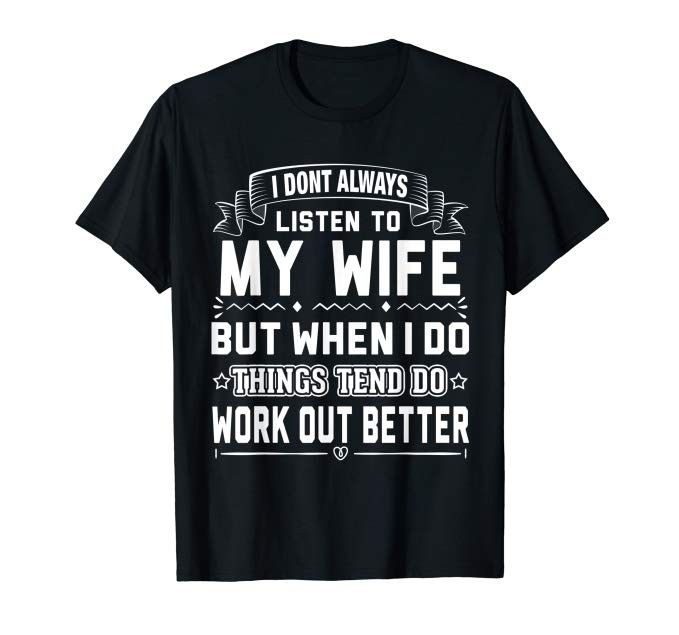 As always with Amazon, shipping is free with any purchase of $25 or more or sign up here for a FREE 30 day trial of Amazon Prime and you'll also get free two day shipping on these hilarious shirts!

Sign up for our newsletter
Get more deals from Mom Deals when you signup for our daily newsletter