Are you a mermaid and need a coffee mug that matches that energy? Check out this gorgeous mermaid mug we spotted that's shaped like a mermaid's tale and has mermaid scales, we just love this mug!
As you already know, we love anything and everything mermaid. Designed from ceramic to resemble a mermaid's tale, these mugs have a shimmery purple finish that resemble mermaid scales on the outside.
What's great about these mugs is they actually have funny saying once you start to drink your coffee, choose the purple scaled mug that reads 'I'm Actually A Mermaid' or the white version that says 'Mermaid Off Duty'. I'm just loving the purple mug, but the white is just as mesmerizing, we love them both!
These mugs would be the perfect gift for the mermaid lover in your life, or a gift for yourself if you love mermaids. The shape of these mugs, the colors, what better way to start the day than drinking out of a coffee mug that'll fuel your mermaid powers, or at least for now, just your mermaid obsession.
With Amazon you can get free shipping on orders of $25 or more. Otherwise take a second to hop over to Amazon and sign up for a FREE 30 Day Trial and you'll get free two day shipping on these mugs.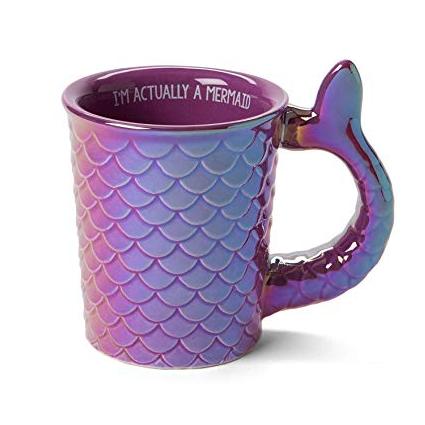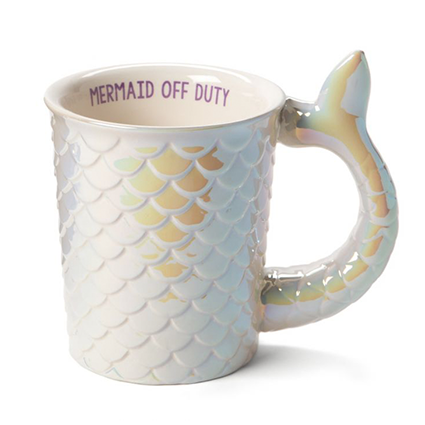 Sign up for our newsletter
Get more deals from Mom Deals with our daily newsletter