Love cats and unicorns? You're in luck! Now, you can actually combine two of your favorite things with these hilarious Inflatable Unicorn Horn for Cats we've spotted over on eBay!
Sometimes browsing eBay I find the funniest (other times, most genius) things, but this find was too good not to share. These Inflatable Unicorn Horns for cats are the #4 best selling product in 'Really Weird Stuff' on eBay and I've got to admit, probably one of the strangest things I've found in a long time.
Getting an Inflatable Unicorn horn for your cat is just that. The perfect mix of funny and strange that'll make it the perfect gift for the cat lover in your life. Or just buying for yourself and sharing on Instagram.
We don't know for sure whether your cat will totally kill you for making them wear this (see the cat pictured in the photo for example) but hey it's worth a shot. I can't wait to see Brinks (my cat) in this. He's totally going to think I've lost it but it'll be worth it with how funny these are unicorn horns are.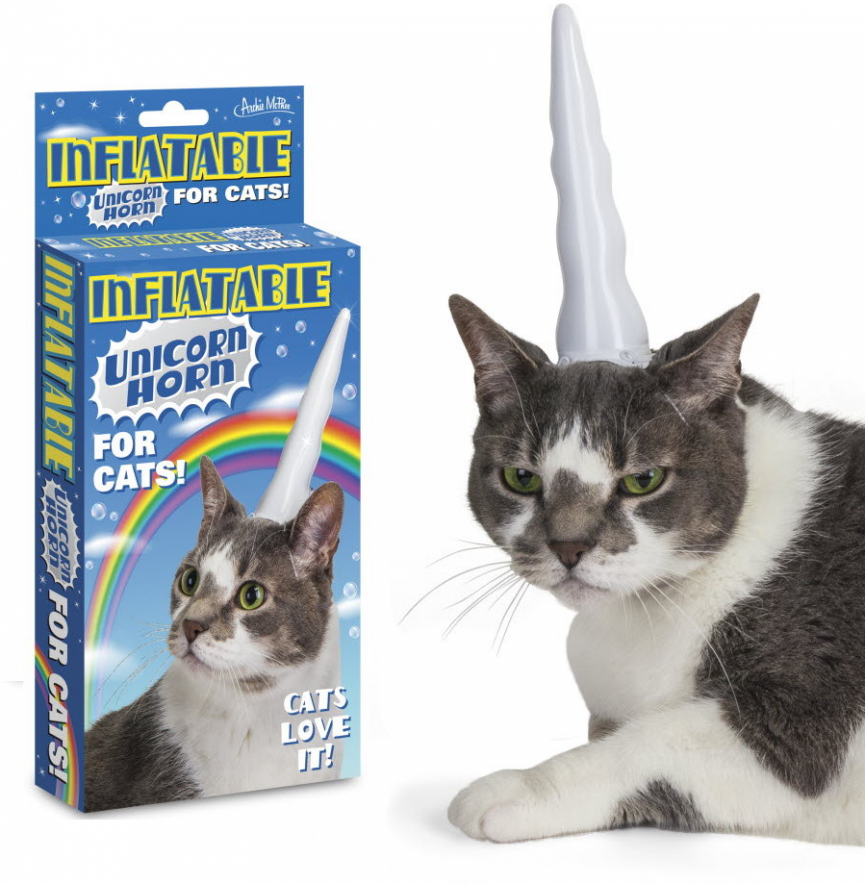 I'm definitely grabbing a few of these as a novelty gift for my cat loving friends. I guess if you have a friend that loves cats and unicorns, here's the birthday gift they didn't ask for but you got anyway.
Sign up for our newsletter
Get more deals from Mom Deals with our daily newsletter