On the go this summer and needing a convenient travel bed for your little one? Check these out. Hop over to Amazon where you can score these KidCo Peapod Infant Travel Beds for just $69.95 right now.
The convenience, portability and ease of using this travel bed is unmatched. It's made with a lightweight mesh, is relatively compact and has a micro lite sleeping pad inside that can easily be removed for cleaning and packing. What's nice is the mesh increasing the air flow and has a front zipper too for quick access to your child.
Whether your'e traveling this summer, going to the beach or having a picnic in the park. This travel bed is for you, it's got UV protection and anchor straps for ground attachment that's perfect for outdoor use.
The PeaPod travel pop up bed is also so compact it actually fits inside carry-on luggage, so even if you're going on a short trip and not checking bags this travel bed will work. What's nice is while it's designed for babies, it's actually pretty large and older children (even 4-5 year olds) can fit easily inside.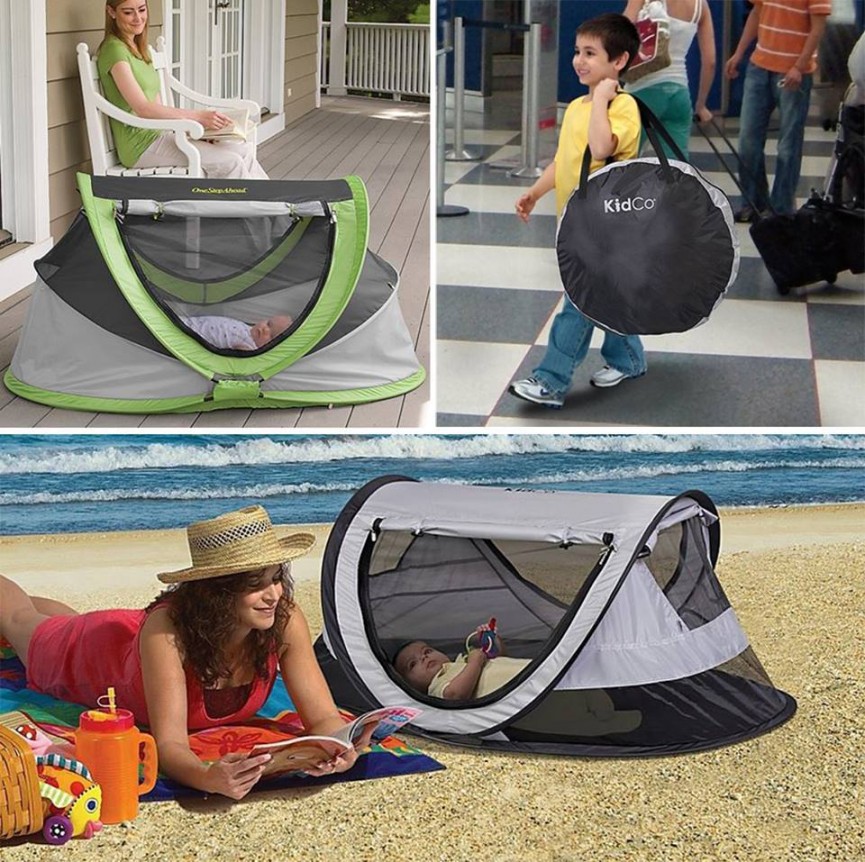 Sign up for our newsletter
Get more deals from Mom Deals with our daily newsletter