In the market for a new playset for the backyard? Hop over to Zulily where today they are offering this awesome Cedar Treasure Cove Playset as part of their top deals of the day!
Made of high quality Cedar Lumber this play set has all the bells and whistles your little buccaneers could possibly need. It also has an upper clubhouse that can be accessed by climbing the rock wall at the back of the playset to get to and a lower clubhouse where kids can go outside and use their imaginations to play!
This double decker playset also has two high rail wave slides so the kids will get plenty of exercise and physical activity going up and down on, or they can race a friend as their side by side!
It also has two belt swings and an acro bar that are attached to a that are attached to the swing bar!

From the dual clubhouses to the side by side slide, to the swings and acro bar this play set has it all. Can easily keep 8 kids busy at once and having a blast!
My favorite thing about this playset is the quality of it. It's all about quality when choosing a playset and this KidKraft play set is made of 100% premium cedar lumber (and it really looks great in the photos).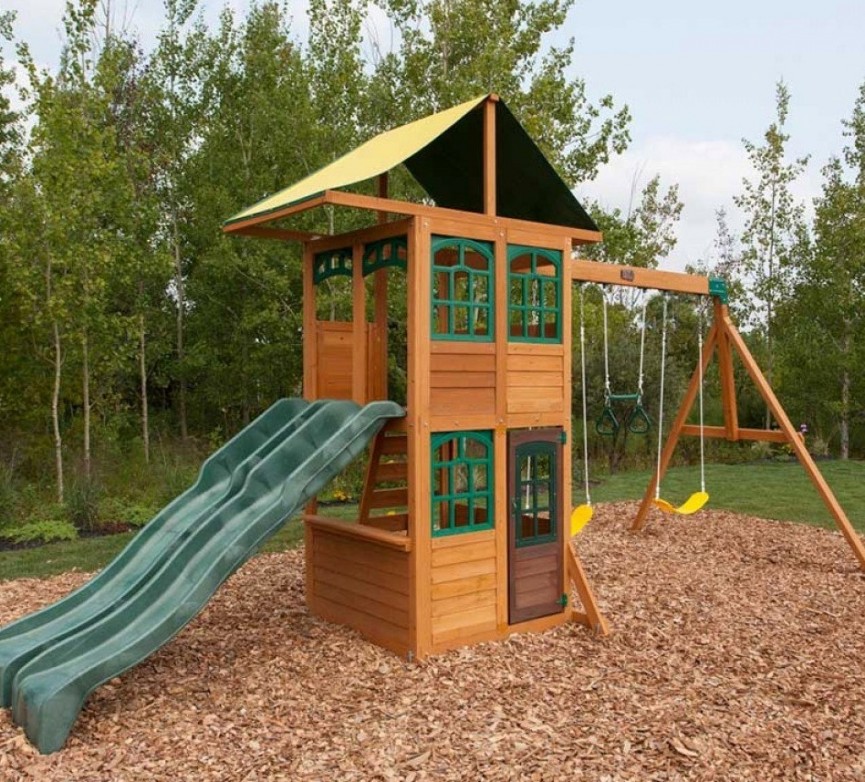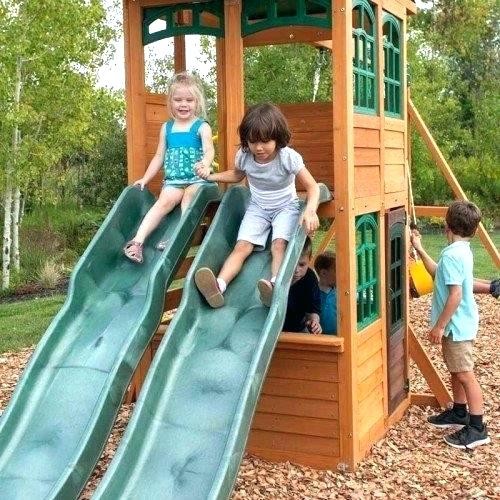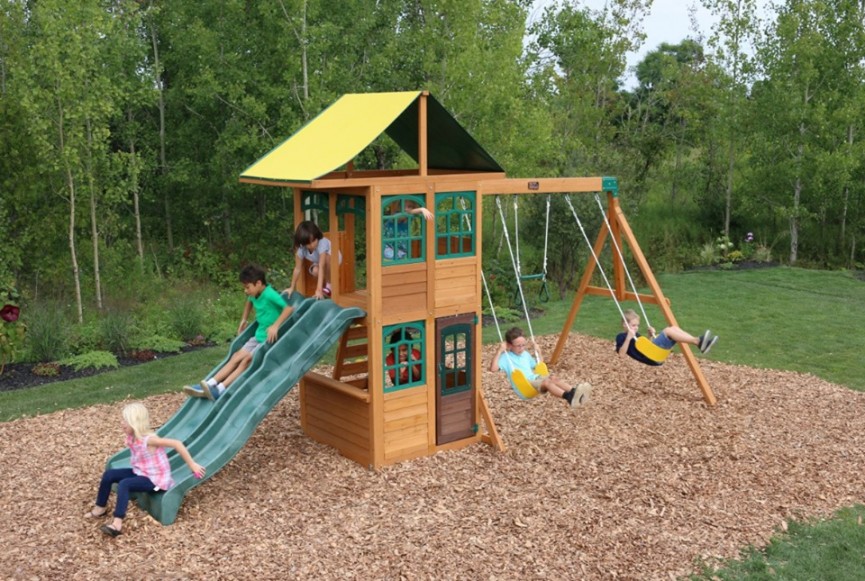 Whether they're climbing the rugged rock wall, swinging through the air, hanging on the acro bar or using their imaginations in the clubhouses this play set is everything you'll need in a playset for your yard. It'll keep the kids active, engaged and having fun for hours as they set sail on the seas of adventure!
Sign up for our newsletter
Get more deals from Mom Deals with our daily newsletter