Lego Santa Set $7.99 @ Amazon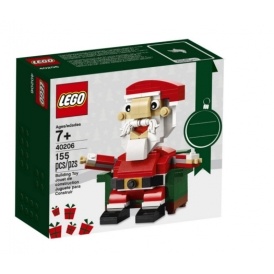 Everyone loves LEGO! They are fun to put together and give the kids confidence in building and making something incredible, whenever we find deals like this they don't last!
Here's the perfect gift for any LEGO fan! The LEGO Santa Set is just $7.99 right now on Amazon and they'll sell out fast!

They also have a couple other small LEGO sets on sale. Savings on LEGO's are super rare and when you combine that with the cuteness of Santa you cant go wrong.
I always try to buy the kids a little something special for their Christmas break. Not only does this make them that much more excited for Christmas but it gives them something to do during Christmas break.
This year Im snagging up these Santa LEGO's my kids were so super thrilled with the Halloween set I got them there is no way Im turning down the Christmas set and Im super excited to gift it to them.
Shipping is free for Amazon prime members. Not a member? No worries snag free shipping with a $25+ purchase.