Looking for an adorable Father's Day gift he'll always remember?
Hop over to Etsy and check out these adorable Pack My Diapers I'm Going Fishing With Daddy Onesie's that are so cute and would make for such a thoughtful gift for the fisherman in your life.
This would make such a meaningful gift for any new dad or dad's to be that love to fish. These bodysuits come in three colors too choose from heather, white or pink. I'm really liking the white, with the bold text and the fish graphic it really stands out compared to grey or pink, but all look great.
The I'm Going Fishing with Daddy Bodysuit has lap shoulders for easy changing and the sizes available are 6M, 12M, 18M and 24M. Each size is priced at $21.99 which is nice to not have to pay a bunch more.
This would make for the best Father's Day gift we've seen it would also make for a great baby shower gift too. I can totally see so many dad's to be that fish getting a kick out of this onesie as a gift.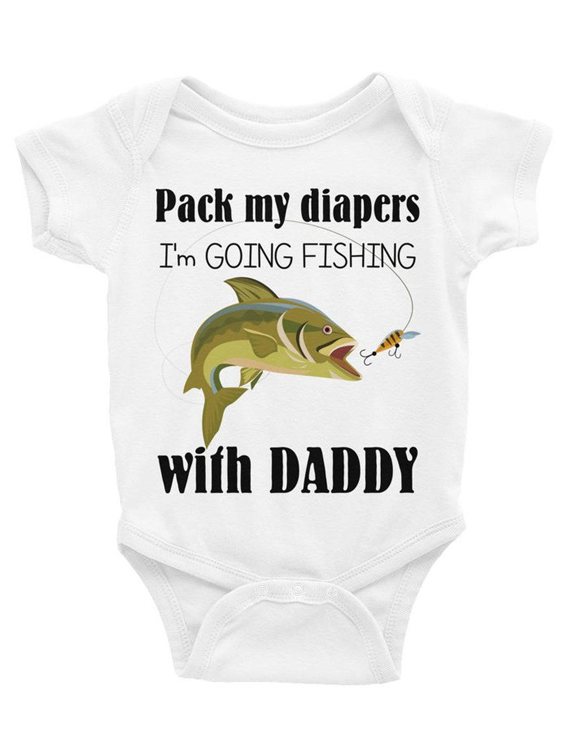 Hop over to CuteTrendShop's Etsy store and grab one before they sell out before Father's Day gets here. While you're at it check out their whole Etsy shop as there's a lot of really cute stuff there!
Sign up for our newsletter
Get more deals from Mom Deals with our daily newsletter