We love all things Toy Story but the classic Mr Potato Head is always one of our faves. This new Toy Story 4 Mr Potato Head set is one of the cutest we've seen and it was $29.99, now you can grab it for $14.99!
This awesome set includes four Mr. Potato head bodies, four bases and seven fun character accessories from Buzz's famous space ranger suit to Woody's hat, these would be so fun for kids to mix and match.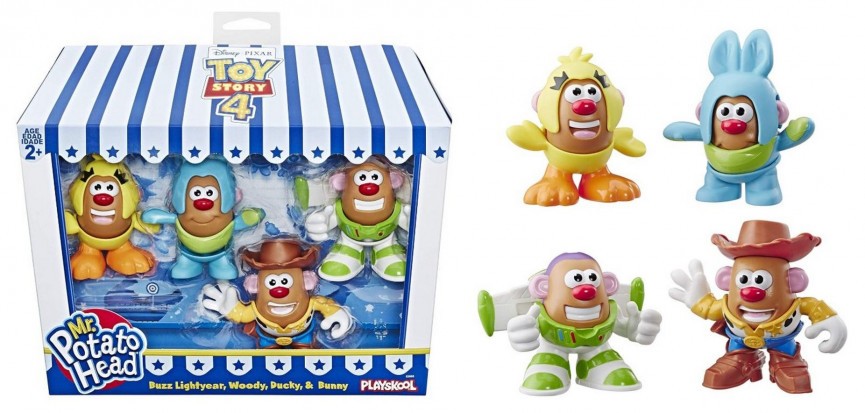 The best part of Mr Potato head is always mixing and matching characters facial traits, but what's great about this one is they're actual costumes from the move. With this set, you can use bunny ears, switch to Buzz's suit or put on Woody's hat. If you have a bunch of Toy Story toys, you gotta get this one!
It's nice to be able to grab these popular toys from new movies at a bargain of a price and save for Christmas gifts. As always free shipping with orders of $75 or more from Kohl's.
Sign up for our newsletter
Get more deals from Mom Deals with our daily newsletter