Know someone who loves slow cooking and would love this?! What a genius idea, the Presto Nomad Traveling Slow Cooker lets you slow cook foods then take them on the road with you!
It a rugged cooler-looking slow cooker that has a swing up handle that makes carrying it around easy and it's also built with a rectangle like shape that will prevent the slow cooker from tipping over when traveling.
It also has a locking lid that seals tight too so you won't have to worry about spills.
Make some soup, stew, casseroles, chicken, roasts and anything you love slow cooking and bring it with you in this large, family size 6 quart slow cooker. It even has a cute dry erase board with a marker so you can label the front of it with whatever delicious recipe you've slow cooked up... a portable crock pot, I love this idea.
This would be so great for bringing a dish to work, bringing food to friends to watch games (throw in some pulled pork, some hot wings, sloppy joes for the kids you name it) this portable crock pot is perfect for any potluck or gathering. It also works just like any regular crock pot you have low, warm and high settings.
There's even a place to secure a utensil or serving spoon up top as well. This would be the perfect crock pot to bring to your next superbowl party and I'm sure you'll get a lot of compliments on it because it's genius.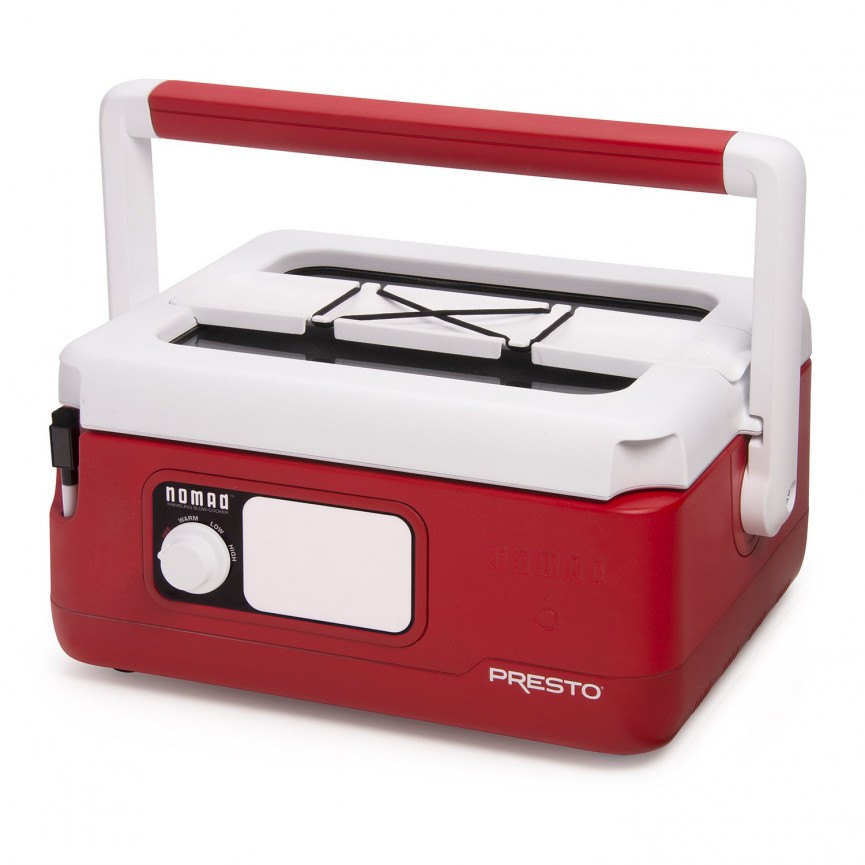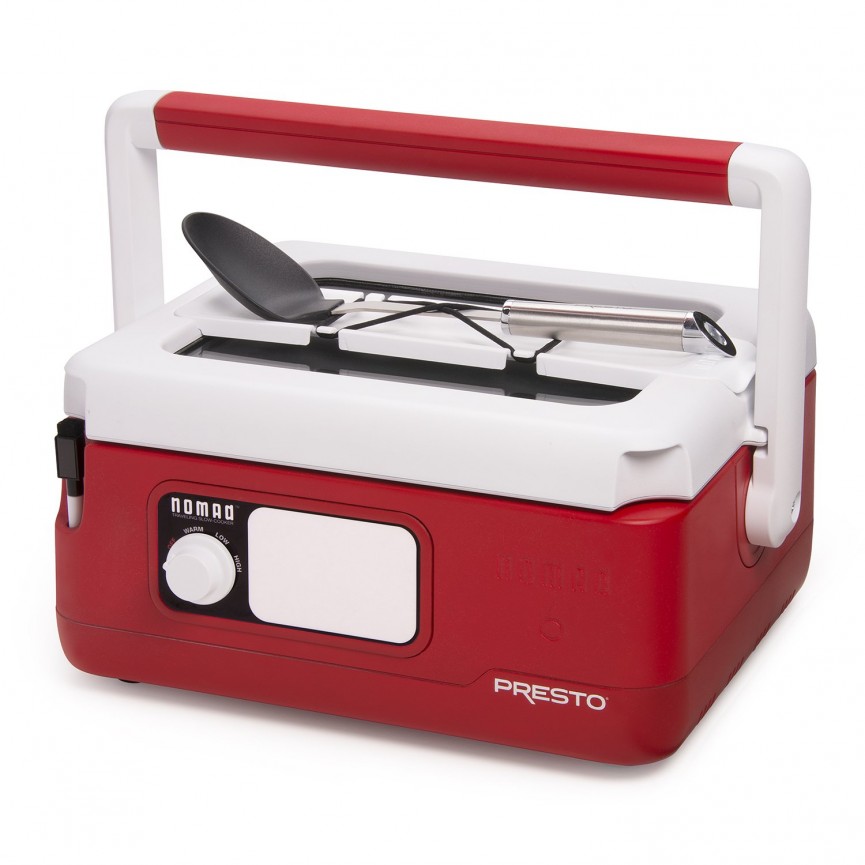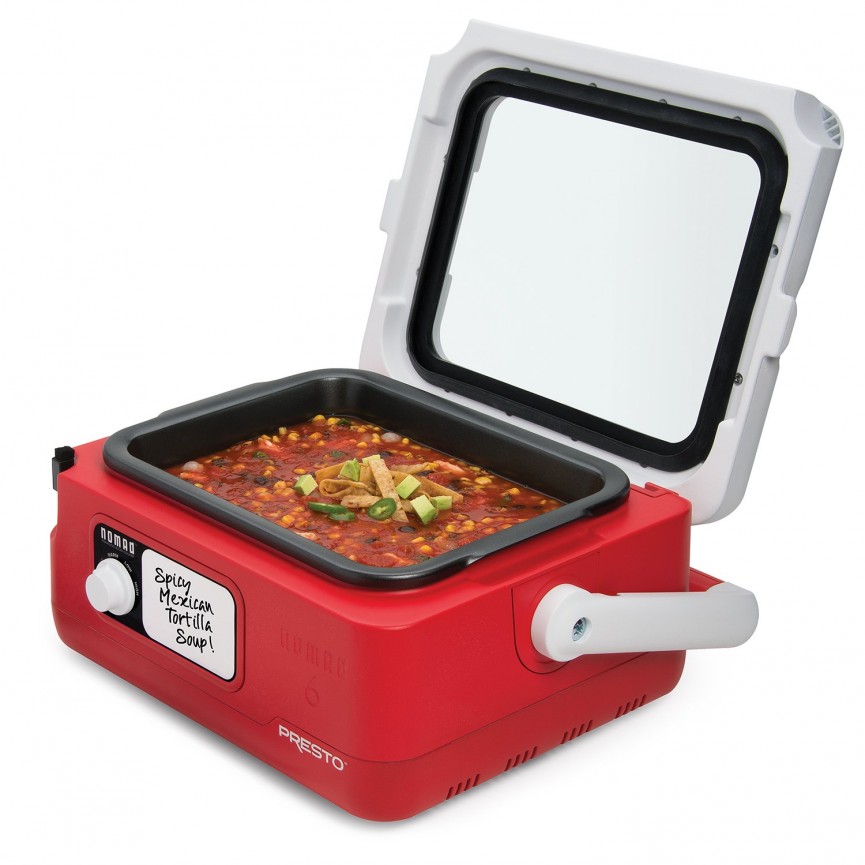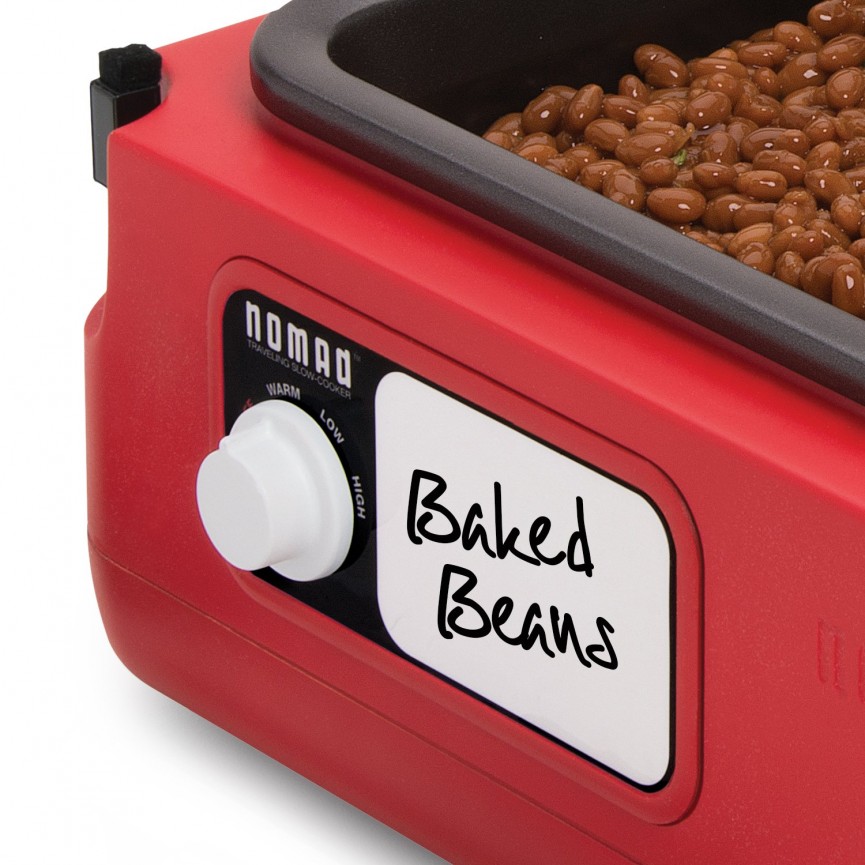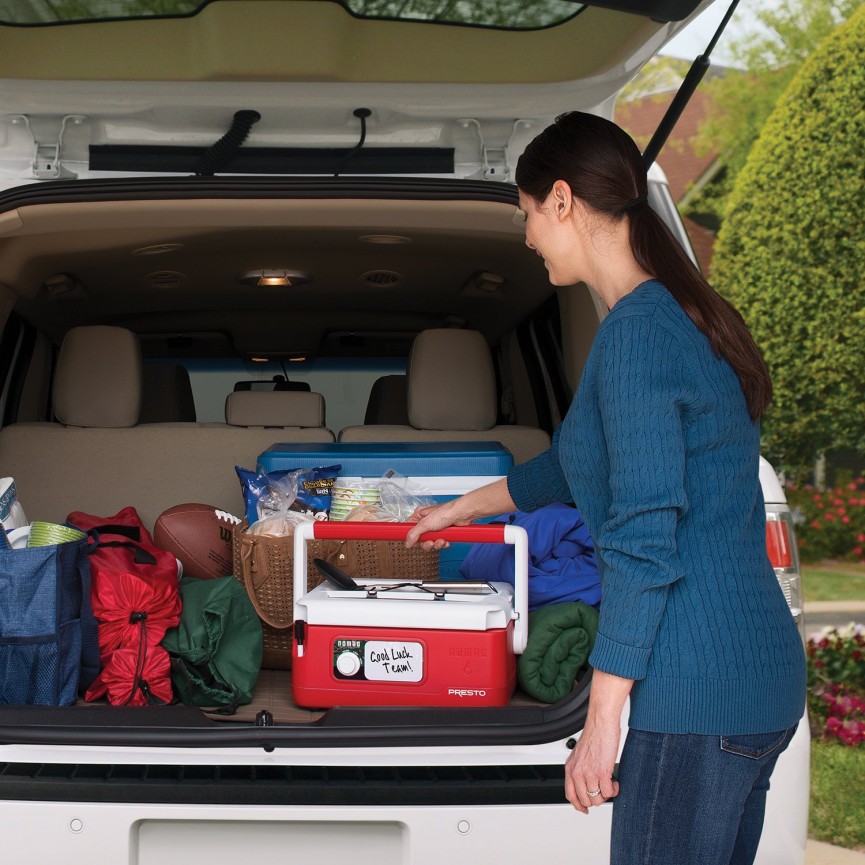 Sign up for our newsletter
Get more deals from Mom Deals with our daily newsletter