If you're looking for the perfect wagon for summer, look no further. The highly rated Radio Flyer 3 in 1 EZ Fold Wagon is on sale right now at Walmart and is pretty much THREE wagons in one. It's the perfect wagon that has room for 2 rider seating, hauling and even a genius bench seating conversion which we love.
These actually just went on sale on Amazon with the canopy which is a little more, but without canopy right now Amazon sold out and Walmart has stock (with free shipping too) making this deal even sweeter!
We seriously love this wagon. It's perfect for every day use around the neighborhood but also ideal for parks, festivals, markets, and the beach. I could totally see this wagon being used every day at our beach house, but it's also perfect for the 4th of July, hauling things to and from and a sweet spot for the kids to relax.
With the EZ Fold design you can tote this wagon around anywhere and it folds down taking up next to no space, making for easy storage in the car. We keep this one in our trunk at all times so it's always there and ready when we need it, we especially love it for vacations, hikes and holidays to have with us.
It's got cup holders and the three in one design makes it great for hauling, 2 rider seating or bench seating. It also has thick padded seats that are extra comfy as well as safety straps and zippers and quiet ride tires.
Amazon had this same wagon price-matched for $58 and they already sold out! And it's The regularly $90 price on Radio Flyer's site. You get free 2-day shipping to most destinations but you can also pick it up free in-store as soon as today at most Walmart locations too if you'd prefer that.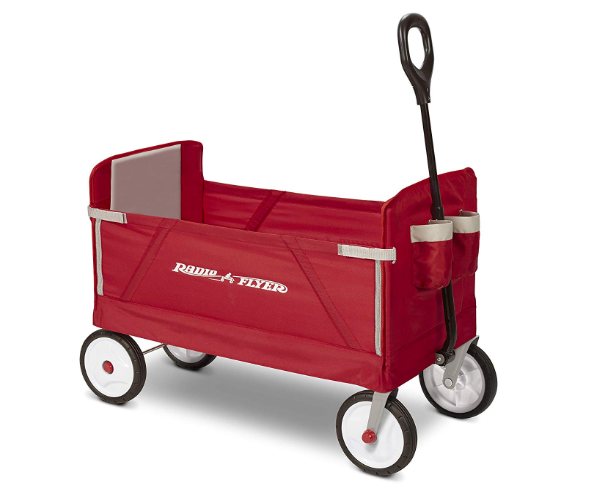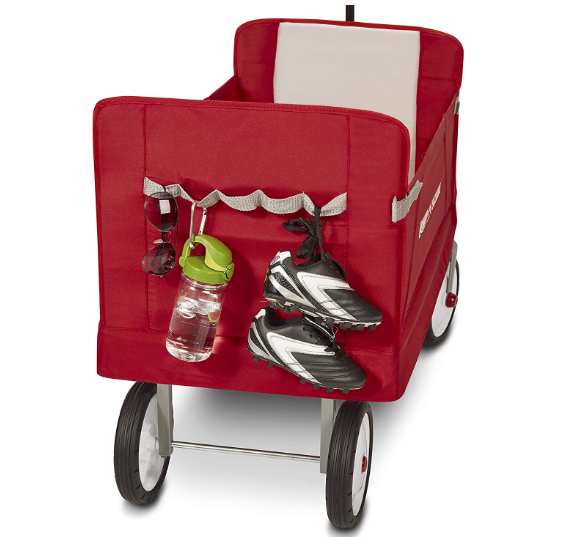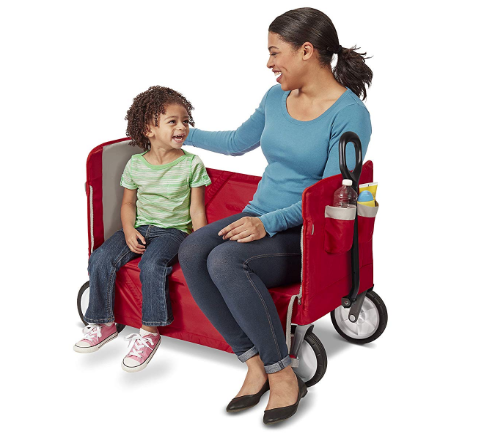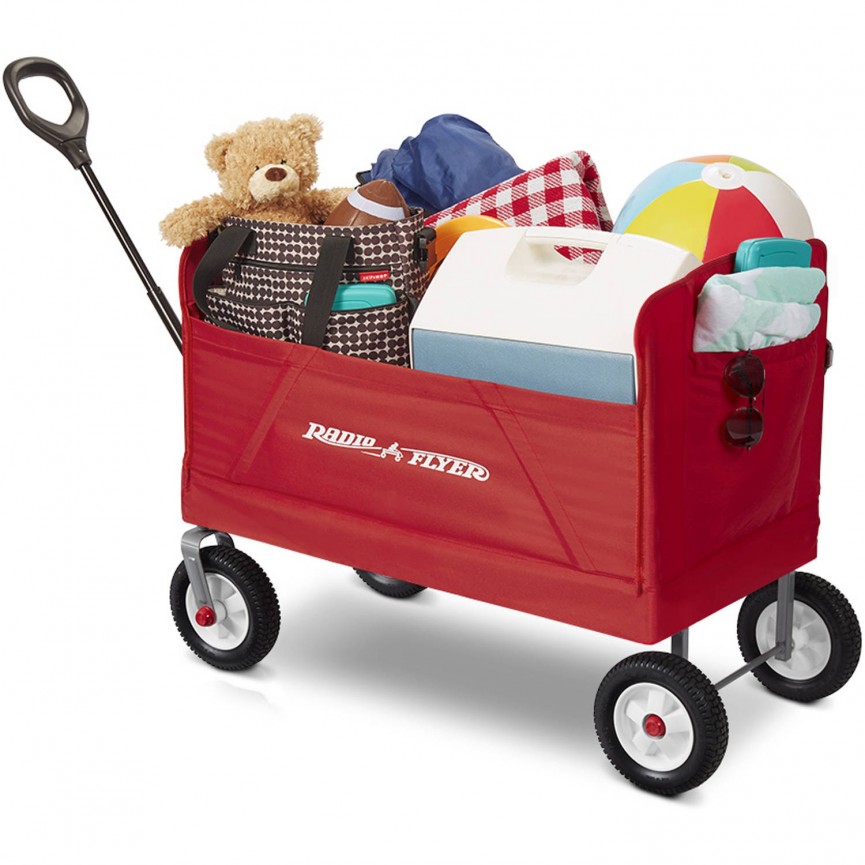 Sign up for our newsletter
Get more deals from Mom Deals with our daily newsletter