Sam's Membership, $5 GC, Apparel Savings, Free Rotisserie Chicken & Rolls Plus More $45 @ Zulily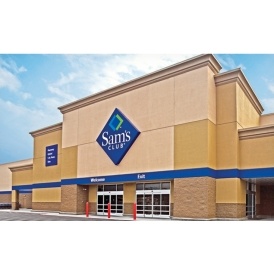 Who doesn't love Sam's Club? It makes shopping easy and great for families that don't have time to go store to store for all the on sales deals.
Which makes this deal totally spectacular! Right now when you purchase a 1 year Sam's Club membership for $45 you get a ton of freebies totaling $250 for free!
My favorite part of this deal is the free welcome package which includes a free rotisserie chicken, 36 dinner rolls, 12 Sandwich Croissants plus more!
Even sweeter you get a $5 gift card, 20% off up to 5 apparel items, a complimentary card for your spouse or household member and more! This is such a huge savings.
This deal is unfortunately only available for new members or members who haven't had a membership in the past 6 months. However you can sign your spouse up if you was the last membership holder and still score this awesome deal.
Your voucher and code will be available to you to use 24 hours or sooner after purchase. This means no shipping fees and a deal that is so totally awesome.