Save Up To 55% Off Magnetic Tiles Including Magformers @ Zulily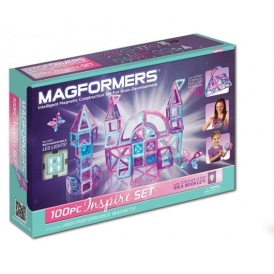 Wooohoo there is a huge sale on magnetic tiles playsets over at Zulily and we spotted prices up to 55% off!
This sale even includes the super popular brand Magformers! Finding them this cheap is super rare and almost non existent.
My kids are in love with Magnetic tiles. Even my daughter that doesn't like Lego's loves playing with them every single day.
From building kingdoms to cars and even fun inventions the kids never get tired of them so I love treating them to a new set every so often.
Prices like this make me so excited I grabbed them both up a set to make their Easter baskets with. They are going to be super excited come Easter.
Plus these tiles are perfect for a wide variety of ages all the kids from toddlers to tweens get a kick out of these.
Shipping is additional but even with the additional shipping costs you can't go wrong with huge savings this big.