Snack Pets Fun Freezable Lunchboxes That Convert To Place Mats From $7 @ Amazon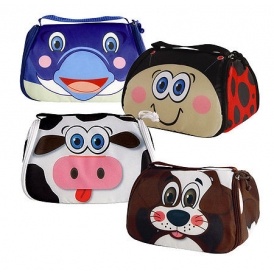 This has to be the coolest and cutest lunchboxes ever! They convert from a lunchbox to a place mat to keep my kids sandwiches off the school table plus they even are freezable to keep their food cold!
Even sweeter right now they are priced at from just $6.95! Talk about a score, my kids are going to be thrilled.
I love how these come in different prints so each of my kids can have their own special bag every day for lunch.
Even sweeter the place mat feature is a huge bonus this just unfolds to an awesome lunchbox and will keep my kids lunches on something a whole lot more sanitary then the table itself.
Plus these bags are freezable so Im able to freeze them and they will keep my kids lunches cold and ready for when lunch time comes. Im completely excited I found these right before the kids go back to school.
Plus shipping is free for Amazon prime members! Not a member? No worries just bump your order up to $25+ and score free shipping straight to you.