We've been keeping our eye on this awesome Snorlax Bean Bag Chair for about a year now and we've finally found it back in stock finally over on one of our favorite websites ThinkGeek!
This giant Snorlax Bean Bag would be the best gift for any Pokémon trainer you know. What better place to relax after a long day of school that snuggling in on this ginormous bean bag chair?
The Snorlax Bean Bag chair sits 4 feet high and 2 feet across and would be perfect for any kids room, gaming room, or dorm room, it really does seem like the perfect spot to relax (and nap/snore) whenever you've been on the go. Especially if you're a big Pokemon fan and love Snorlax (I mean who doesn't).
If you love Pokemon, or know someone who is a Pokemon master in training, you've got to get this. The last time Thinkgeek had them in stock they sold out which was around Christmas. The Snorlax Bean Bag is polyester on the outside, filled with cotton and has polyester fiber mix and polystyrene balls.
The Snorlax Bean Bag chair will take relaxation to the next level and will have you snoring with/on Snorlax whenever you're needing some rest. Check out some of these photos of the Snorlax Bean Bag chair, there's also a short video below from Thinkgeek that'll give you an up close look at the snorlax bean bag!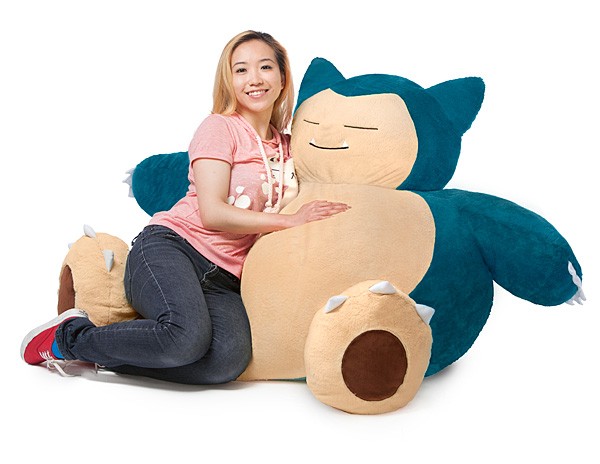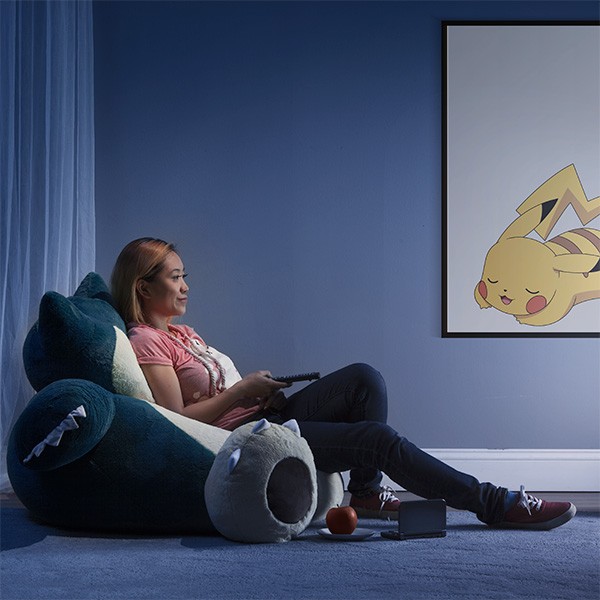 Sign up for our newsletter
Get more deals from Mom Deals with our daily newsletter