Swimline Pizza Floats combine two things you love, laying by the pool and eating pizza. Now you can float on pizza and connect with friends to for an even bigger pizza float island, these are down to $15 at Walmart!
And while this isn't actually my favorite thing in the world (eating pizza) you could always order a pizza while floating on these and take it to another level this summer. Hop over to Walmart where these attachable pizza floats on sale. Prices on these floats are down to just $15 (normally $59.99)!
We go to the lake every year and I've seen a lot of floats but never have I seen these pizza floats.
I like that these can be singles or a whole pie, it's such a funny concept and with how many other cool pool floats are out there like unicorn and avacado floats, what makes these special is they connect to form an island.
I can already see the kids taking over the pizza island once we connect these this year, but that's okay we'll buy a new float next year they can hop over to and the pizza will be ours!
As always with Walmart free two day shipping on orders of $35+ or select free store pickup to save on shipping on these pizza floats.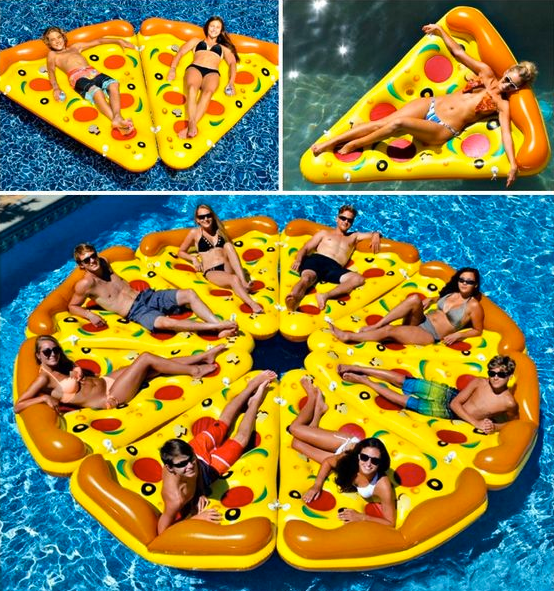 Sign up for our newsletter
Get more deals from Mom Deals with our daily newsletter