I can't tell you how many of my necklaces (and fingers) my daughter chewed on when she was teething. When they're always on your lap or in your arms, your baubles become their go-to for gum relief while they're teething.
Well how adorable are these teething necklace sets?! Genius too! And right now at Amazon you can score these Beabies Teething Necklace & Bracelet Sets for as low as $14.97 (regularly $50)!!
The great thing about these sets is that Mom wears them and baby can chew away without damaging any of your higher-end jewelry or hurting their little mouths. They're made from safe, food-grade silicone, are FDA-approved, and are free from BPA, PVC, latex, rubber, and lead, providing a chemical-free alternative for relief to your baby.
The set includes BOTH a matching Teether Necklace and Bracelet that provide soothing relief from all that teething pain. And if your littles are already full-fledged chompers, these also would make an awesome baby shower gift for a new mom or mom-to-be!
You can get them in your choice of Black, Grey, Red, Hot Pink, or Pearl White for the low price of $16.67 and actually the Turquoise Teal Round Beadset is even cheaper prices at just $14.97!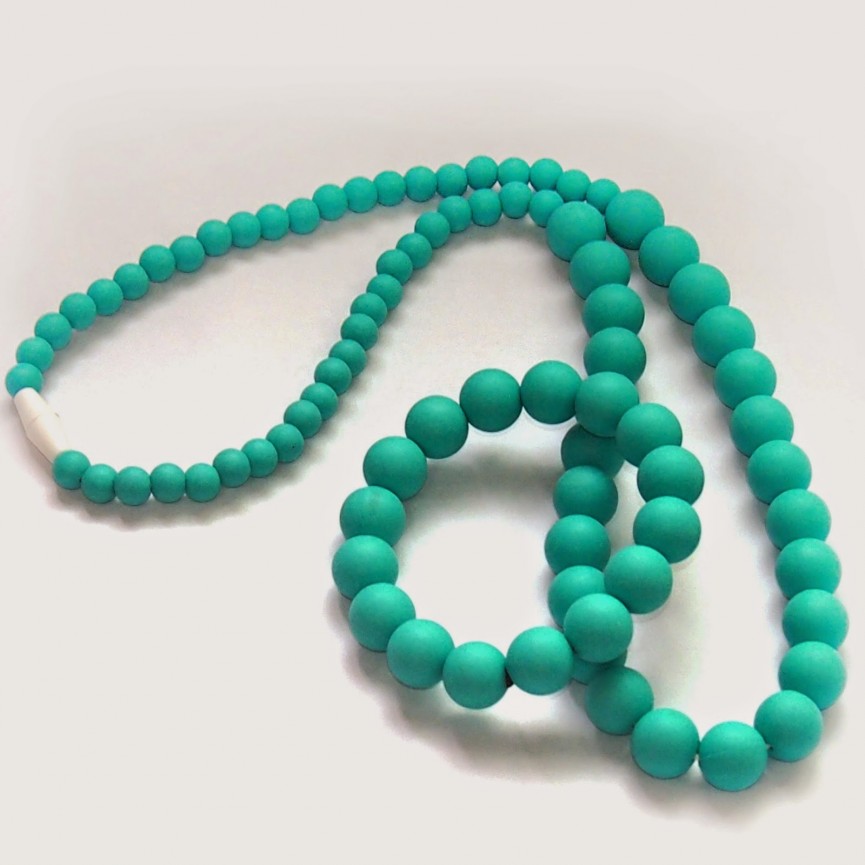 Plus don't forget you get free shipping with your Prime/Family account or with an order of $49 or more. So with all these great colors and at this great price, you can get one in a few colors to go with all of your outfits! But hurry over fast because these are pretty popular so they probably won't last long!