Every home needs a unique welcome mat and one that stands out, looks good, works well and add a little hilarity to it and that always helps. These hilarious doormats are the perfect message displaying a letter from the dog that the owners are being held hostage until it's paid in the form of steak!
These funny door mats would make the best gift for any dog lovers you know and are designed for anyone who loves dogs with a good sense of humor. While you'll see a lot of messages as you walk around on people's doorstep what makes this one stand out is its a message is actually from the dog!
This door mat is sure to get a few laughs when friends and family come over, especially if they know your dog! They're not just funny either, they actually have a bristly surface made from coconut husks that look great and have strength too to keep your floors looking clean no matter what time of year it is.
The measurements of these mats are 18 x 30 inches and have a 5/8-inch thickness.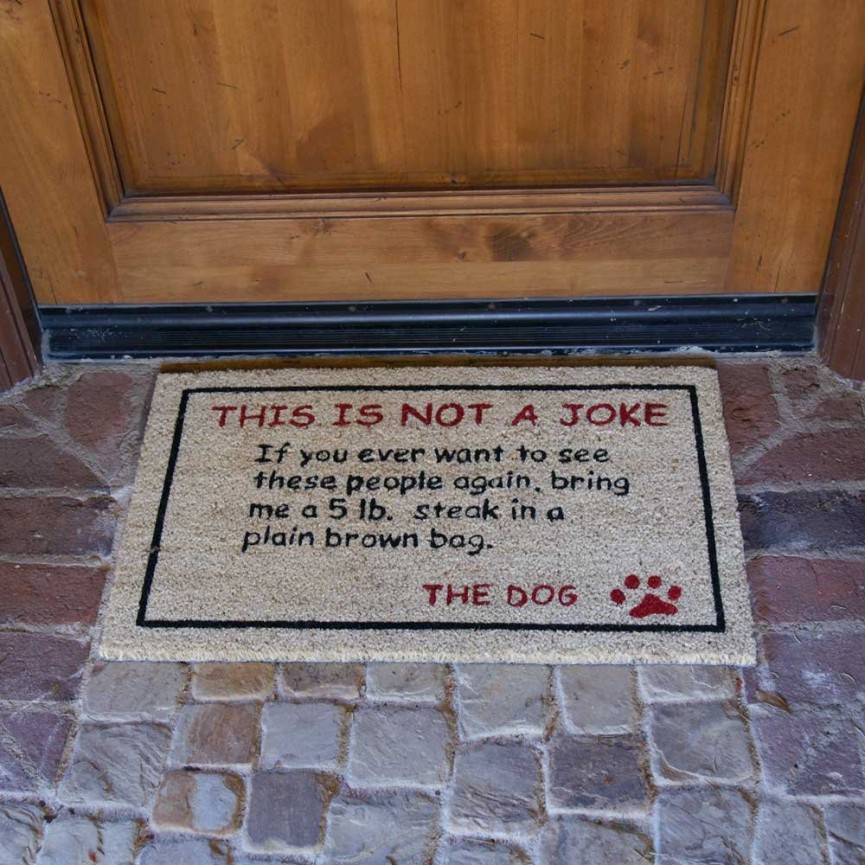 You can score these over on Amazon today for just $21.51. Regularly they are $34.99 so grabbing them at this deep of a discount is a no brainer. Plus you'll get free shipping with Prime (or sign up for a 30 day trial here).
Sign up for our newsletter
Get more deals from Mom Deals with our daily newsletter