Have a little one that struggles with holding a pencil? We spotted this writing tool on Amazon and had to check it out! Hop over to Amazon and check out this writing tool that's gotten some rave reviews. Some of the reviews even mention this writing tool has helped improve handwriting skills which is really neat.
Let's face it writing isn't easy, especially for some us who've struggled with handwriting skills in school. And while it's best for kids to do what's comfortable for them sometimes trying something new might help.
I was skeptical when I came across this writing tool on Amazon, but then I checked out some of the reviews. This tool helps with holding a pencil and the reviews are really something that you'll want to check out because it's seemed to have helped a lot of people and even has a 4.4 out of 5 star rating with some great reviews. Some of the reviews mention it's even helped kids who've struggled with gripping a pencil.
It's called the pencil grip, and it's a really simple invention that looks like it can help. You just attach it to a pencil and it pretty much puts your fingers in an ergonomic position that's good for writing.
What do you think about this invention? For me, I think kids should do whatever is comfortable for them but if there is a tool that can help some, it might be worth a shot. Let us know!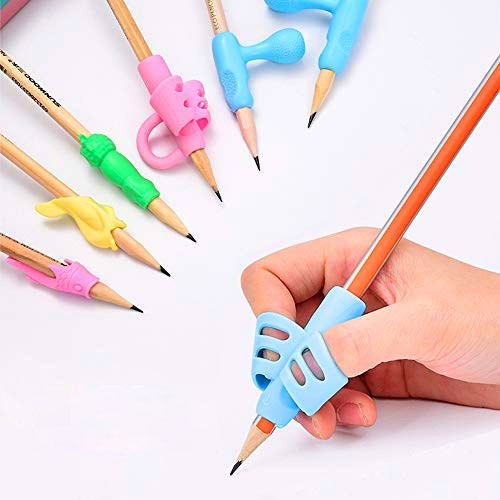 Sign up for our newsletter
Get more deals from Mom Deals with our daily newsletter