Are you one of those people that can't go to the bathroom without taking your phone with you? Then check this out over at Walmart, the Toilet Roll Stand With Phone Holder is exactly what you're needing!
The Toilet Paper Roll Stand that has a phone holder up top will bring modern design with functional storage to your bathroom. This toilet paper holder lets you store 4 standard rolls and has an upper tray where you can rest your cell phone, or really anything you're looking to store up top really.
It's also really nice looking and has a sturdy steel build with a beautiful satin nickel finish that'll look great with any bathroom fixtures. It's really a great toilet paper holder overall, but the storage is just a fun bonus.
Plus it's a sweet deal, if you're needing a toilet paper holder, grabbing this one for just $12.69 is a sweet bargain. This is the perfect toilet paper holder for anyone who always brings their phone with them to the bathroom. These also work with double and even jumbo sized toilet paper rolls which is great.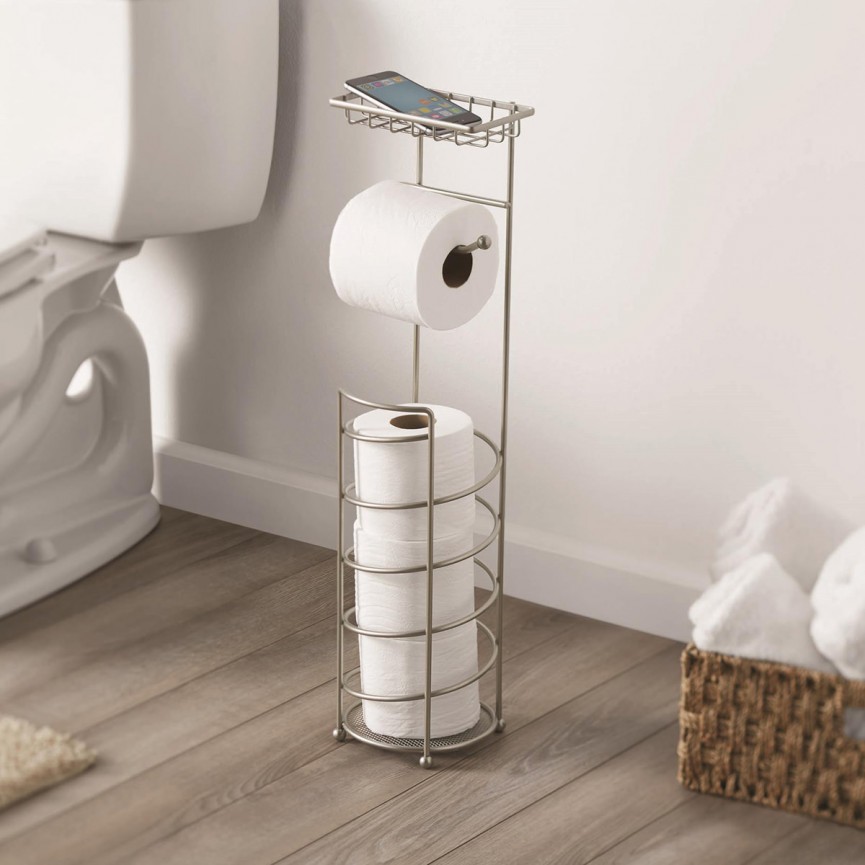 Sign up for our newsletter
Get more deals from Mom Deals with our daily newsletter