Make bath time extra fun with this awesome Foam Cone Factory. With Tomy Toomies Foam Cone Factory your little ones will be able to make an unlimited amount of bubbly ice cream cones right in the bath tub!
The Foam Cone Factory will make every bath time in your house, even more fun by making pretend ice cream cones out of bubbles! It works pretty simple too, just attach it to your bathroom wall with it's suction cup pads, add a small amount of bubble bath into the top and you're all set to go.
Simply add some soap into the machine and then pull down the lever and super bubbly ice cream foam comes squirting out into the cone. Then the kids can use the pretend sprinkle shaker to add to the fun.
Kids will love watching the ice cream get made if you're looking for a cool shower toy that'll help develop motor skills and keep your little one busy and having a blast, this is the toy for you.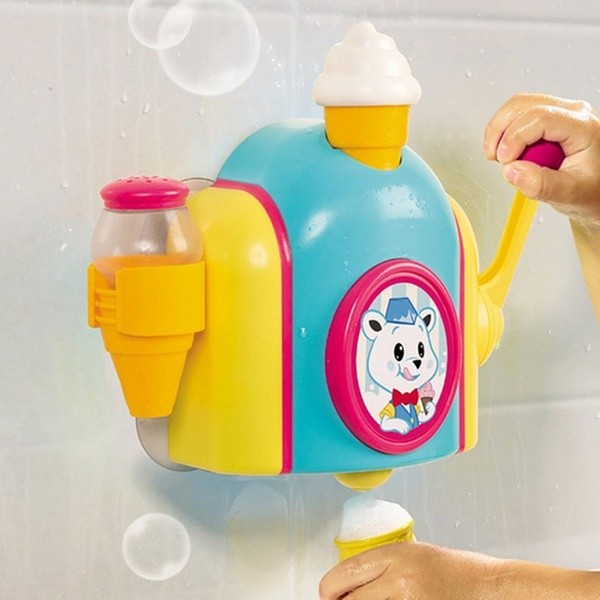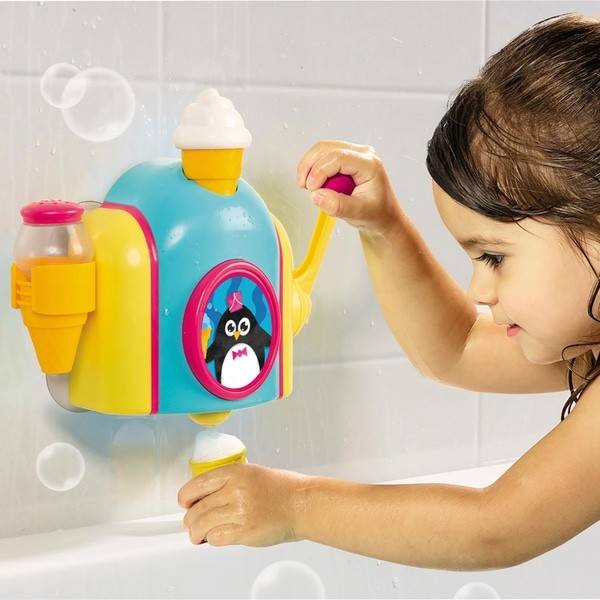 Right now you can grab these over on Amazon for $15.60, as always with Amazon and if you haven't already sign up for a free 30 day trialof Amazon Prime to get free two day shipping on your order.
Sign up for our newsletter
Get more deals from Mom Deals with our daily newsletter