You ever stumble on a product and think, why didn't I think of that? That's exactly what this awesome little gadget is. This Wearable Nail Polish Holder by Tweexy is a wearable polish holder that fits all fingers that makes polishing easier and even faster minus the mess!
Made of silicon, the Tweexy nail polish holder has a grip system that securely holds any size nail polish bottle and makes it easy even when you hand is held upside and shaken; yet the bottle can be easily removed... such a genius idea that's pretty simple and makes things easy!
The two rings are thick and keep fingers separated while you're polishing, which makes it easy for your hand to relax, what's neat is the Tweexy nail polish holder fits on any finger, on either hand too. When you're done polishing one hand it's easy to pull the Tweexy up and off and pop it on the other hand.
No more smearing, this thing is genius. Plus the bottle stays in place and secure while you change it over. No matter where you are, on the couch watching a show, at a friends house, in the car this little device can be a life saver and you won't have to worry about the mess.
As always with Amazon, free shipping on Amazon with orders of $25. Otherwise to get free shipping make sure you sign up for a FREE 30 day trial of Amazon Prime and you'll get free two day shipping on these.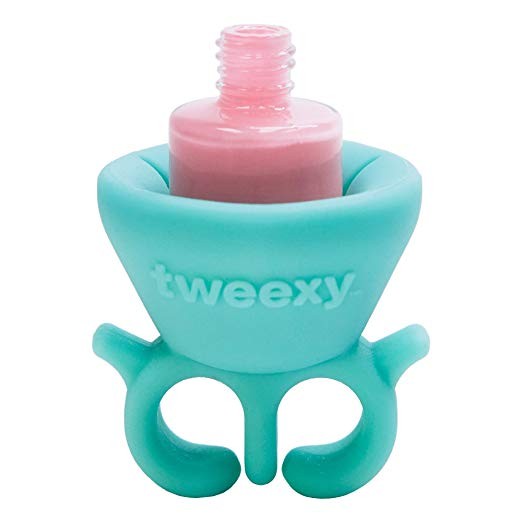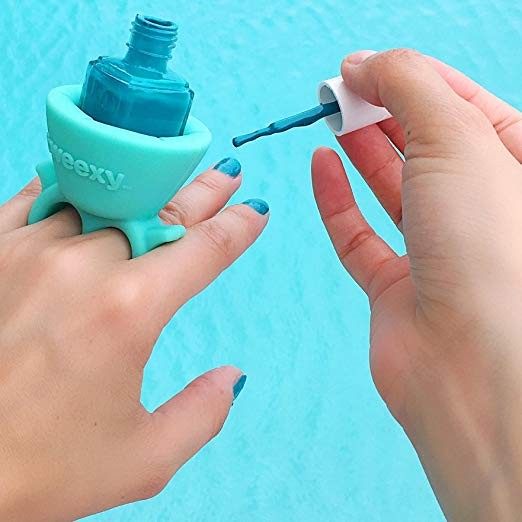 Sign up for our newsletter
Get more deals from Mom Deals with our daily newsletter