Do you sparkle and need a sunscreen that matches that energy? Hop over to Amazon to check out this magical Unicorn Snot Glitter Sunscreen that actually sparkles after you apply it!

The best part about Unicorn Glitter Sunscreen is once you put it on something magical actually happens. As the sunscreen starts to absorb into your skins you'll notice a slight sparkle starting to appear!

How awesome is that!? I'm sure you'll get a bunch of compliments just because it actually sparkles, oh and also it's pretty solid sunscreen too. Unicorn Sunscreen is SPF 30, is water resistant up to 80 minutes and has some really great reviews you'll want to check out before grabbing.
Plus it's made of high quality stuff too it's made with moisturizing formula with real beeswax that'll sooth your skin. Unicorn Snot Sunscreen comes in three shades, grab it in pink, gold or blue.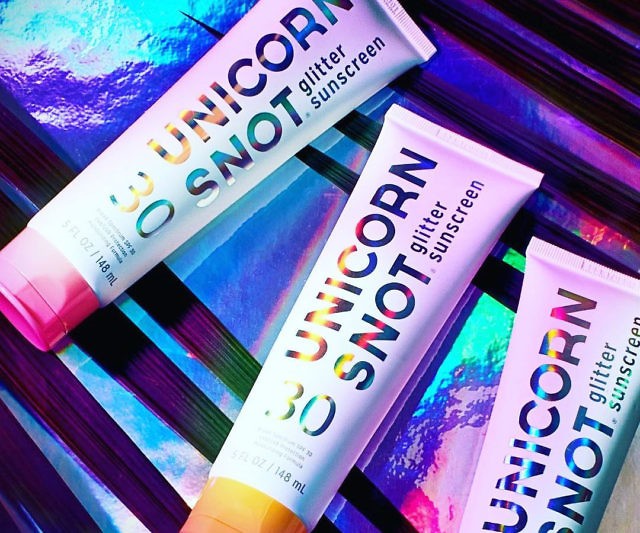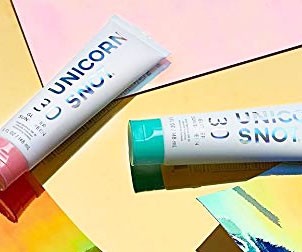 With Unicorn Glitter Sunscreen you'll always radiate like a magical unicorn, if you want even more glittery goodness and can't get enough unicorns, check out some of the other items this store sells. They also have some magical Unicorn Snot Glitter Gel and Unicorn Snot Lip Gloss and more, check out the shop here.
Don't worry, the description on this sunscreen mentioned it's cruelty free too, no unicorns were harmed in the process of making this awesome sunscreen.