You're relaxing on the couch after a holiday get together and the only thing you could use is a glass of wine. You could shout "can you grab me a glass of wine while you're in the kitchen?" or if you're lazy like me, that'd be too much work. Instead go with these Wine Socks that read "If You Can Read This Bring Me Some Wine"
This awesome pair of wine socks will let any friends or family members know you're when you're in need of another glass of wine as all you'll have to do is kick back and relax and put your feet up. Bring me some wine socks read "If you can read this" on one foot and "Bring me some wine" on the other.
I'm just loving these, they'd make the perfect gift for any wine lover you know and the font and color just make these perfect for the holidays. They fit sizes ranging from 6 to 10 so keep that in mind if you plan on grabbing.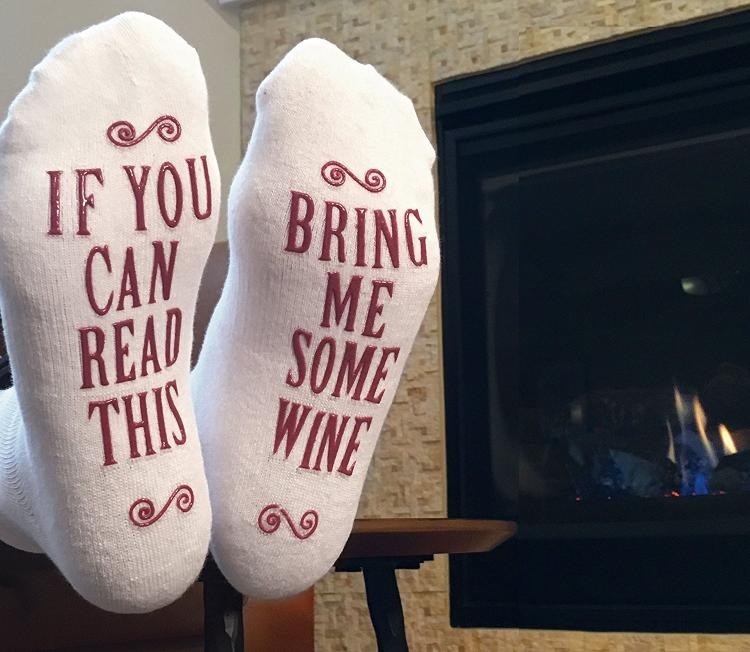 If You Can Read This Bring Me Some Wine Socks

Find them here.
They also have some really great reviews, they're rated 4.6 out of 5 on Amazon and a lot of buyers have mentioned they're good quality, a great stocking stuffer, and how warm and cozy they are.
If wine is your thing show everyone around you how much you love it as you pop your feet up and ask for a glass of wine without saying a word this Christmas, we're sure they'll get a kick out of these!
Not into wine? The same company had a bunch of other socks you'll want to check out. Here's some of the other socks they have available in their store that you might wanna check out...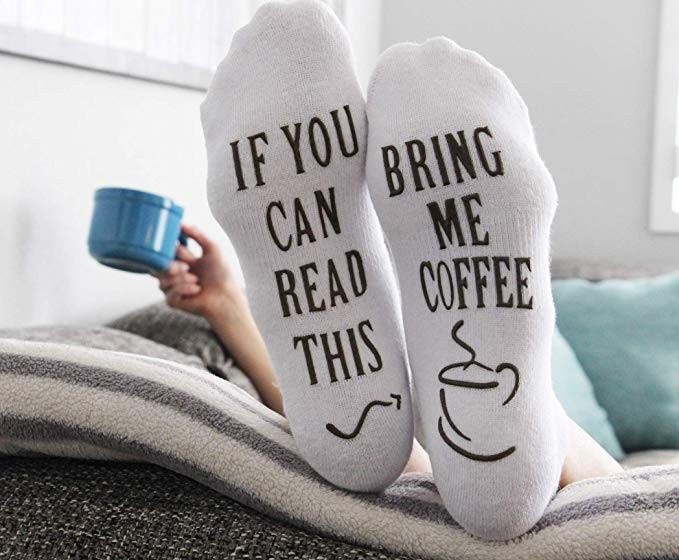 If You Can Read This Bring Me Some Coffee Socks

Check them out here.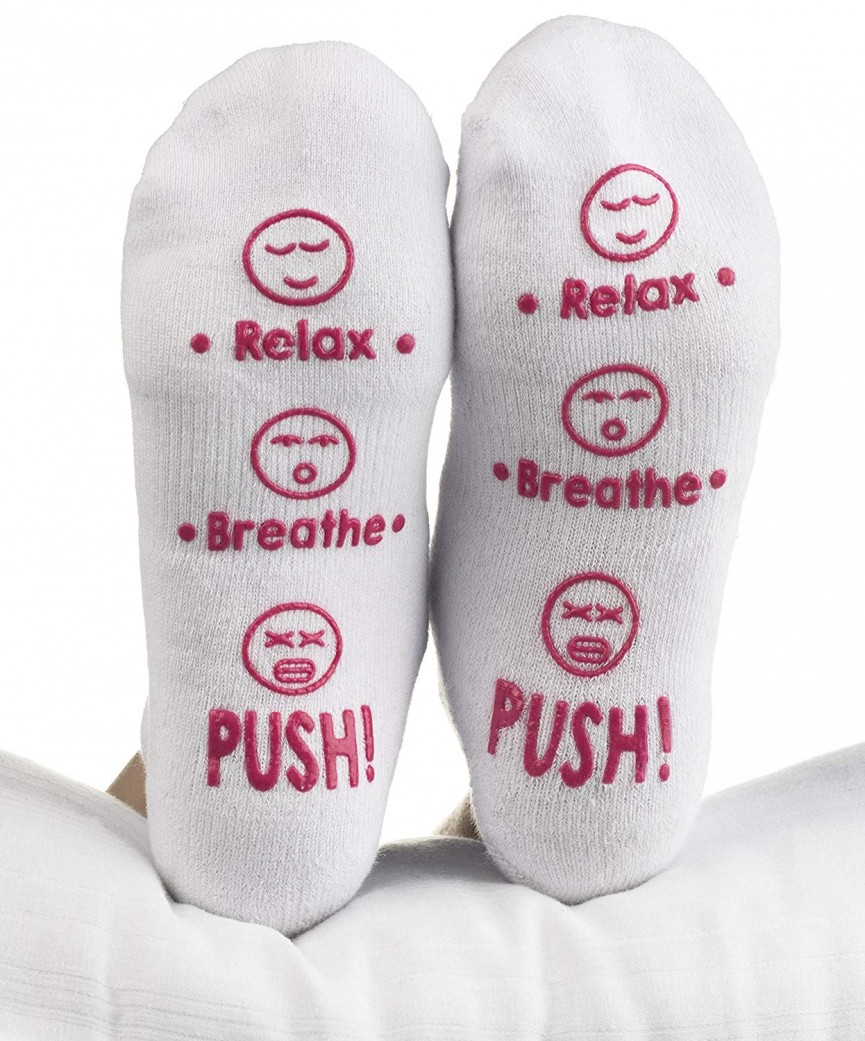 Relax Breathe Push Socks
Check them out here.
Sign up for our newsletter
Get more deals from Mom Deals with our daily newsletter