Women's Under Armour Athletic Shoes Only $37 (Reg. $80) @ Macy's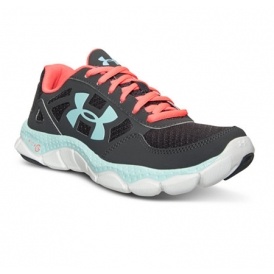 Needing a new pair of kicks? You aren't going to want to miss this totally awesome deal!
Right now you can score women's Under Armour athletic shoes for just $37.48 saving you over half off and making me smile in excitement.
Under Armour makes my favorite shoe. They are always super comfortable and durable and sometimes I think these shoes out run me.
There is 2 different designs to choose from at this awesome price plus for a couple dollars more you have even more options to choose from!
I fell in love with the pictured shoes, the colors look amazing and stand out from the crowd. I totally love bright colored shoes and these are right up my alley.
To save on shipping I opted to add a Beauty Item to my cart, plus right now when you enter promo code VIP at checkout your beauty purchase drops 15% also any purchase of a beauty item will score you free shipping on your entire cart and since I was needing eyeliner this worked out as a win-win for me.