Looking for a creative way to save those memories of travel across the US? You have to hop over to Etsy and check out this awesome puzzle map of the United States that would be the perfect way to do it.

The Marking Time USA Pieces and Matching Map is a wooden map of pieces of the US that's pretty much like a wooden puzzle of each state that would be great for DIYers to experiment with.
For those of us (like me) who try and visit every state and demand a picture with the sign entering the state, this US puzzle map would be perfect for that. It would also make a great gift for any traveling friend or any crafty friends or family. This would make such a thoughtful gift that they'd remember forever.
The map comes as is so you'll have to figure out how to add photos to it, if you read the description the seller breaks down how exactly they added their photos to the wooden puzzle map with rubber cement and velcro.
The map has all 50 states including Alaska and Hawaii and the measurements are 24" from the top of Maine to the bottom of Texas, 37" from the farthest West Coast to the furthest East Coast. The thickness of each piece is 1/6" and is made of lightweight wood and all the pieces weigh about 2.2 lbs all together.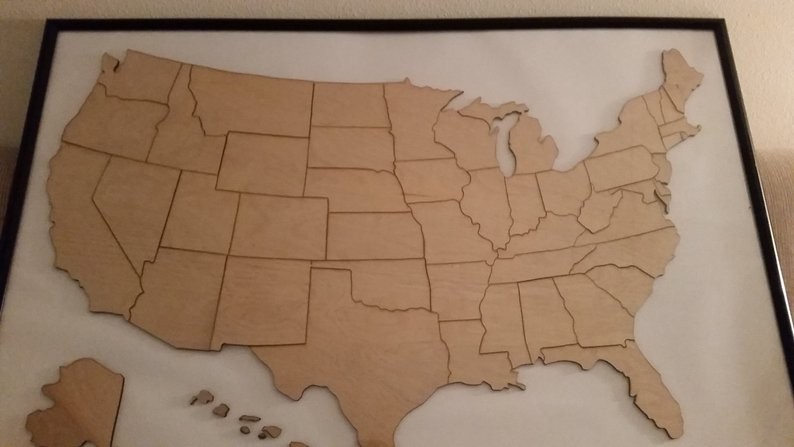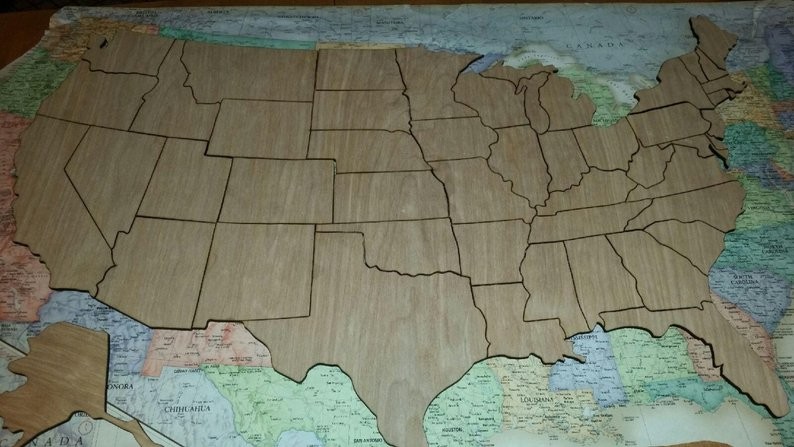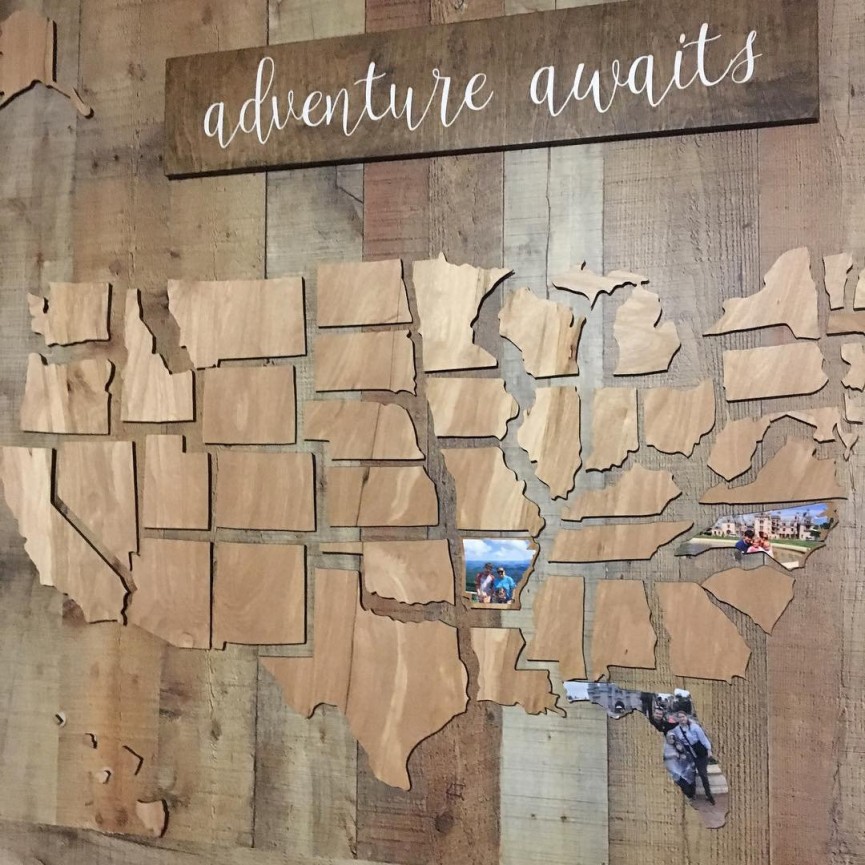 A map like this is the best way to cherish memories, and also to get us off the couch and travel some! How the maker of these maps added the Adventure Awaits above the map is the perfect little touch.
Sign up for our newsletter
Get more deals from Mom Deals with our daily newsletter