We have enough chores daily why make washing the dog another one? Thankfully I just grabbed one of these Woof Dog Washers that can clean your pooch in just 1-2 minutes flat. Now we can all forget inhumanely power washing Fido and gently, but effectively wash them in a flash.
Woof 360 Degree Dog Washer
The Woof Dog Washer is an as seen on TV ring that your dog simply walks through and it cleans around your entire pet with the simple back and forth motion.
Simply hook this up to your water hose, add some soap in the container, and get bathing your mucky pup will look brand new in just minutes and the best part it's so simple even the kids can do it.
Being able to wash the furbabies outside will keep the bathtub drains from being plugged and the awful knee burden of sitting down too long. You could even lift them on a table as this can go anywhere.
This even comes with 2 different modes so you can wash and then click it over to rinse without ever needing to move Fido.
There are several sellers on eBay offering this Woof Washer from $7-$8 with free delivery. We recommend anytime you shop eBay that you check the sellers feedback to keep things going smoothly.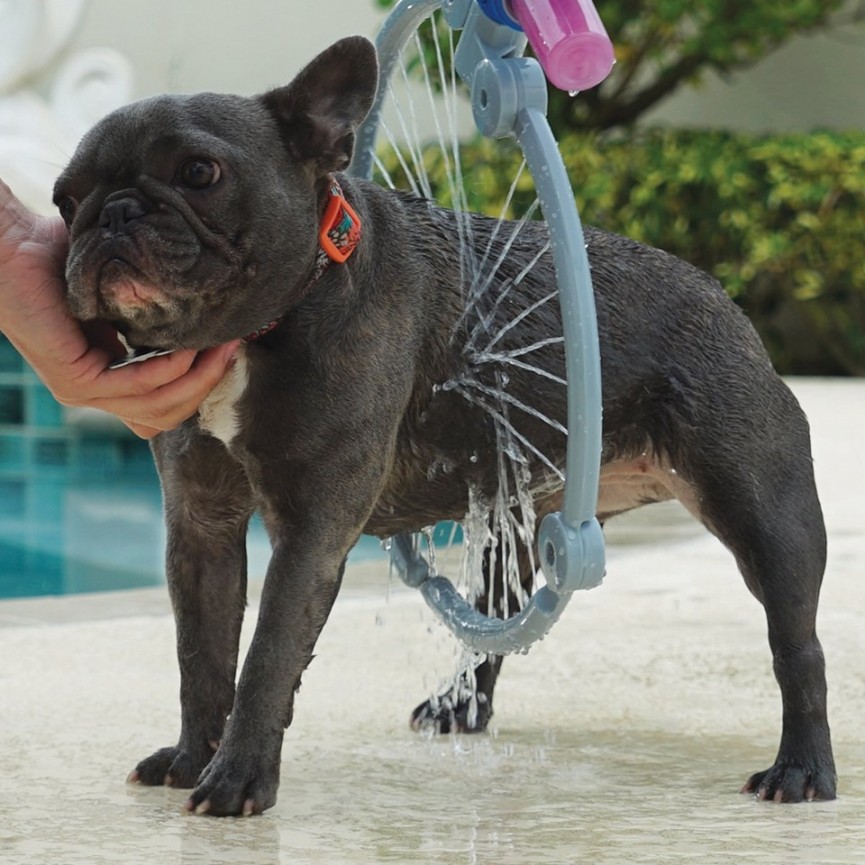 ---
Sign up for our newsletter
Get more deals from Mom Deals when you signup for our daily newsletter