WOW Spill-Free Sippy Cups Just $5 @ Hollar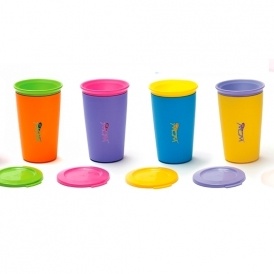 Hurry over to Hollar where you can grab one of these WOW spill-free sippy cups for just 5 stinking bucks!
Let me start off by saying that these are the best sippy cups EVER! I mean EVER! I originally purchased 4 or 5 for my kids and since have bought many more as gifts for baby/toddler birthdays.
These cups are super durable and spill-free, my little one swinging it around 360 degrees every single day is proof of it. Even after months of use the cups are still in great shape and have no leaks.

After looking around a bit, anywhere else you're going to pay $10+ a cup. Unfortunately when I bought mine I paid just about that! For comparison, these cups are currently listed on Amazon for $9.

Don't wait, this deal won't last long!