FitBit Charge HR Only $63 @ Target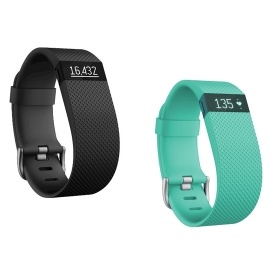 Head over to Target today where they're offering an extra 10% off on Electronics when you order online and choose free in-store pickup. So you can score the FitBit Charge HR (reg. $130) for as low as $63!
These make great gifts so if you're looking to still check someone off your shopping list, you can swing by and pick up your order in plenty of time for the big day.
This same Wristband is priced at $80 at Kohl's and $90 at Best Buy right now so this deal is pretty solid. Here's how this offer works out:
This Fitbit Charge HR Heart Rate and Activity Tracker Wristband is regularly priced at $130 but is on sale today for $77.97.
That price will be reduced by 10% when you add this item to your cart and choose free in-store pick up as your shipping preference. (-$7.80)
Use your REDcard and score another 5% off (-$3.90)
Total Price = $66.27
This offer is valid today only and you can use it in-store with your Cartwheel app too. If your local store does have this item for the same low internet price today, then you can get an extra 10% off at the register too which would make it a few bucks less even.
But prices in-store may not be as low as the internet price and, although they may price-match it for you, that may cause you to lose your ability to apply the Cartwheel offer to it. (Always worth asking but this it typically Target policy so unless you have really good report with your local store manager, the online offer may be the best route to go).
You can also score this FitBit Flex Wireless Activity and Sleep Tracker Wristband (regularly $80) for just $59.95 on sale in most stores and can get it for nearly half that sale price when you apply the 40% Cartwheel offer found here with your extra 10% off at the register. The final cost would be just $32.37!