Free Baby Stuff: 21 Freebies For New Moms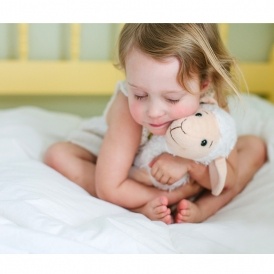 Are you looking to score free baby stuff? If you're a new mom or expecting, and looking to grab some baby freebies you're in the right place.

Studies show you'll be spending approximately $10,000 JUST on your baby's first year, that's entirely too much money so looking for ways to save is always something new moms and moms to be enjoy to do together.
We've searched high and low for the very best freebies for new moms and moms to be, so you can cash in on some free baby stuff to save you some cash
See also: Free LEGO Replacement Parts: Here's How to Get Them
1. Target Baby Registry

Did you know that when you sign up for a free Target baby registry online, you'll get a bag of free baby stuff valued at over $70!? It's an awesome (and simple) way to keep all your registry in one place and signing up is simple.
Just head over to Target's site and create your baby registry and then head over to your nearest Target's customer service desk. Simply explain how you've set up a registry and they'll hand you a bag of freebies, just like that! Click here to sign up!
2. Amazon Baby Registry
More of 'power Amazon user' or plan on getting a bunch of your baby stuff from Amazon? Amazon's baby registry works pretty much that same way Target's does.
Once you've spent the minimum of $10 on your baby registry items, log into your account where you'll be able to score your free welcome box.
Plus you'll get a coupon inside thats good for 15% off any one item in your baby registry. Pretty sweet freebie! Go here to get started!
3. Walmart Baby Welcome Box
Walmart's baby welcome box is extremely popular. The only drawback is it sells out quick whenever it's released.
To get your box, simply head over here and click on 'Welcome Box - Sign Up Now', then expect your box to arrive in 5 weeks.
4. Sam's Club Baby Sample Box
We love the baby samples box offered by Sam's Club. It's so easy to get too, just head over here to request a FREE Sam's Club Baby Sample Box and you're good to go. You'll get a bunch of exclusives, high value brands and essential items you'll love.
The best part? No Sam's club membership is required! Get one here.
5. Get Free Diapers from diaper companies
Did you know that when you register with diaper companies you'll be able to score free diapers? Since they want you to buy their diapers, they'll send you some free diapers or coupons to make them almost free.
Shoot them an email, give them a call. That's what their customer service is for. They want to make you a customer, whether it's your first time buying diapers or you usually go with Huggies, try contacting other companies for free diapers.
6. Free 30 Day Trial of Amazon Family
Many new moms aren't even aware of this sweet freebie. Right around your due date, sign up for a FREE 30 day trial of Amazon Family!
You'll get some great deals on diapers, free 2 day shipping on Amazon (just like Prime) and a bunch of other sweet benefits.
You'll also get a super awesome free coupon for 15% off registry coupon which will save you a bunch on baby gear you'll be buying from Amazon! Head over here to get started!
Another secret little perk of Amazon Family is you'll get $10 in credit for every friend you refer to Amazon Family. Just go here to get started and start sharing this cool little freebie with friends and family and you'll make some money that'll be put right into your account when you refer.
7. Sign up for Diaper Rewards
Take a minute to go sign up for Pampers Gifts to Grow Rewards and also Huggies Rewards you'll get free points just for signing up!
These programs work where when you enter in coupon codes for diapers and wipes you'll earn rewards like Starbucks Gift Cards and a bunch of other goodies.
8. Baby Einstein Welcome Package

Score a welcome package from Baby Einstein by signing up here. Included will be 3 big board books, 1 plush book and a few other goodies all completely free.
9. Free Diapers from The Honest Company
The honest company will send you a free trial box that includes non-toxic baby and home products. Score the diapers and wipes bundle or the essentials bundle for free (just pay shipping). Go here.
Make sure to cancel after your first trial box arrives so your not charged.
10. Free Baby Stuff from Gerber
Make sure you don't miss out on the freebies from Gerber. Score free baby formula, baby food and onesies just by going here.
To get this freebie, head over here to get free products samples, gifts and coupons and go to 'MyGerber' enter you info and click join. That's it!
11. Free Nursing Cover
Score a free breastfeeding cover that's valued at over $30 from Uddercovers!
To get this freebie head over here and click shop now! Next pick with cover you like and use coupon code ENBABY which will make it free (just pay shipping).
12. Score a Free Baby Sling from Seven Slings
Most know about this freebie from Seven Slings but if you don't head over here and select the baby carrier of your choice. Then use code SLING4MOM to deduct a whopping $40 off your purchase.
Then just pay shipping ($12.99) and wait a week for your carrier to arrive.
13. Free Carseat Canopy
Head over here and choose the car seat canopy of your choice.
Next proceed to checkout and use coupon code ENBABY to take off the full amount of your canopy. Just pay shipping and wait a week for your canopy to arrive!
14. Free Enfamil Sample Kit & Coupons
Enfamil Sample Kit & Coupons is one of my favorites when it comes to scoring free baby stuff.
You'll get a free box of samples w/ coupons ($60 in savings on Enfamil products) plus monthly newsletters with experts advice in the mail and you'll also score free Enfamil forumla checks by mail every few weeks.

Sign up here to get started. Boxes arrive in 4-8 weeks.
15. Free Nursing Pillow
This is another sweet freebie for new moms and moms-to-be. Score a free nursing pillow ($40 value) when using coupon code FREE4MOM. This code will take off $40 and you'll just have to pay $14.99 shipping.
These are usually sold a consignment sales for $20 so this is a steal of a price just paying shipping for these! Go here!
16. Score 5 Free Pairs of Baby Leggings
Head over to Babyleggings.com and score FIVE free pairs of baby leggings which are regularly $10 a pair!
To get this freebie, head over here and add 5 leggings to your cart, then use promo code 4MYBABY or MYSAVINGS at checkout which will deduct the full price for these leggings.
Just pay shipping ($14.99) for your 5 free pairs!
17. Free Laundry Detergent & Bath Wash
Like the honest company, EverydayHappy focuses on products that are toxin free and baby safe.
They'll send you a free box of stuff (detergent, soaps, washes, shampoos) just by filling out this simple form! Make sure to cancel after you free box arrives since it's a trial.
18. Free American Baby Subscription
Score a free American Baby Subscription by heading over here and filling out this form.
No fees or anything, just fill out that form and score your free American Baby Subscription.
19. Score 3 Free Seasons of Sesame Street
Right now, Amazon is offering FREE downloads of a few seasons of Sesame Street. If you have a little Sesame Street fan this is an awesome freebie to grab.
20. Get a FREE Ikea Family Membership
If you're like me and go to IKEA every chance you get, make sure you sign up for their completely free Ikea Family Card. You'll score discounts and coupons on various products every month, plus it's worth grabbing if you plan on buying any nursery furniture there.
21. Free Dr. Seuss Books
Did you know that when you join the Dr. Seuss Book Club you'll score 5 free Dr. Seuss books by just paying $5.95 for shipping.
This is a sweet deal for new moms, plus it's a cool little keepsake for when they get older. To grab your head over here.