MuckBoots Breezy Multi Purpose Boots $40 (Regularly $74.95) @ Amazon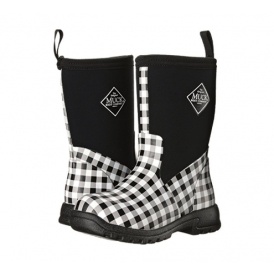 Right now, Amazon has dropped the price on these highly rated MuckBoots Breezy Multi Purpose Boots to just $39.99 available in toddler, little kids and big kid sizes.
These are regularly $74.95 and the prices will vary by size so check to make sure they have them for $39.99 in the size you need before you order!
I swear by these boots. They are great snowboots, rain boots and just overall very high quality and are a great value at this price. These are the type of boots you'll be able to pass down with how quality they are.
The best part is they are multi-purpose boots so they are perfect for all weather. My little one wears hers all 3 seasons, no matter how wet, muddy or snowy it is these are her go-to boots! Plus they are adorable and come in a few styles. Getting them for $40 is a total steal!