Musical Discovery Kids Water Limbo Under $11 (Reg. $25) @ Belk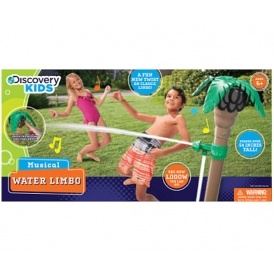 Who is ready for a fun party game that everyone loves to play? Limbo has been around for ages and now with this fun game you can play it while staying cool and having fun.
Plus right now you save over half off! This usually runs $25 and is on sale for $12.49 but when you enter promo code 67477137 the price falls to just $10.62!
I love games that we all can go out and play with. Limbo is a family favorite and playing it with water is an awesome twist that I cant wait to enjoy.
Plus thats not all this also plays music. This is going to be perfect for everyday use and for when we have fun bbq get togethers this summer.
Now the countdown to when this comes in is going to be the hard one. It has been nearly 90 everyday here and this is going to make everyday a laughing and wet good time that Im just as excited over it as the kids to get.
Shipping is free for orders over $49 and if your anything like me thats not hard to do at one of my favorite stores.